Hot Air balloon Luxor – prices safety
No Luxor experience is complete without Hot-Air balloon flight over valleys, temples and green fields of Luxor. If you did not take a balloon ride in Luxor, you did not enjoy the panorama of the city, its wonderful horizon, Nile valley, mountains and ancient ruins.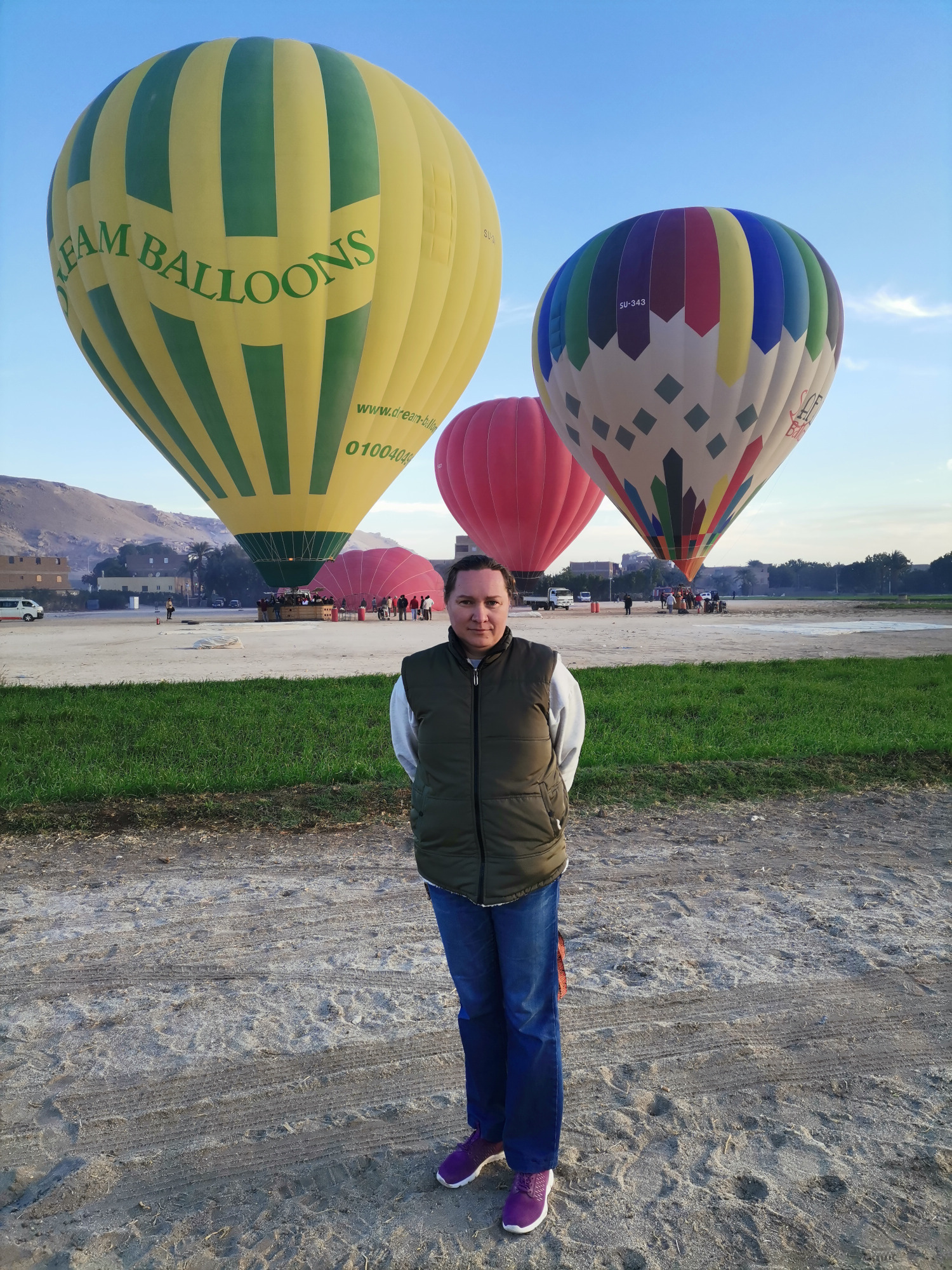 Where hot air balloon ride is available?
In Egypt hot air balloon rides are only available in Luxor West bank. Hot-air balloon tours can be experienced together with full day excursion to Luxor either from Hurghada, Sharm el Sheikh or Cairo, but you have to stay overnight in Luxor. To take part in the flight from Hurghada you can book our special tour: Luxor hot-air balloon ride excursions from Hurghada.

Cairo Luxor tour with hot air balloon ride from Sharm el Sheikh will suit those who wants to discover both cities and get new experience. Luxor excursion with hot air balloon ride from Cairo will be a good option to explore Luxor ancient sites in a new way. But if you are already in Luxor do not hesitate to book Hot Air Balloon Luxor tour directly via our site.

All our Luxor tour packages offer the option of hot-air balloon ride over Luxor.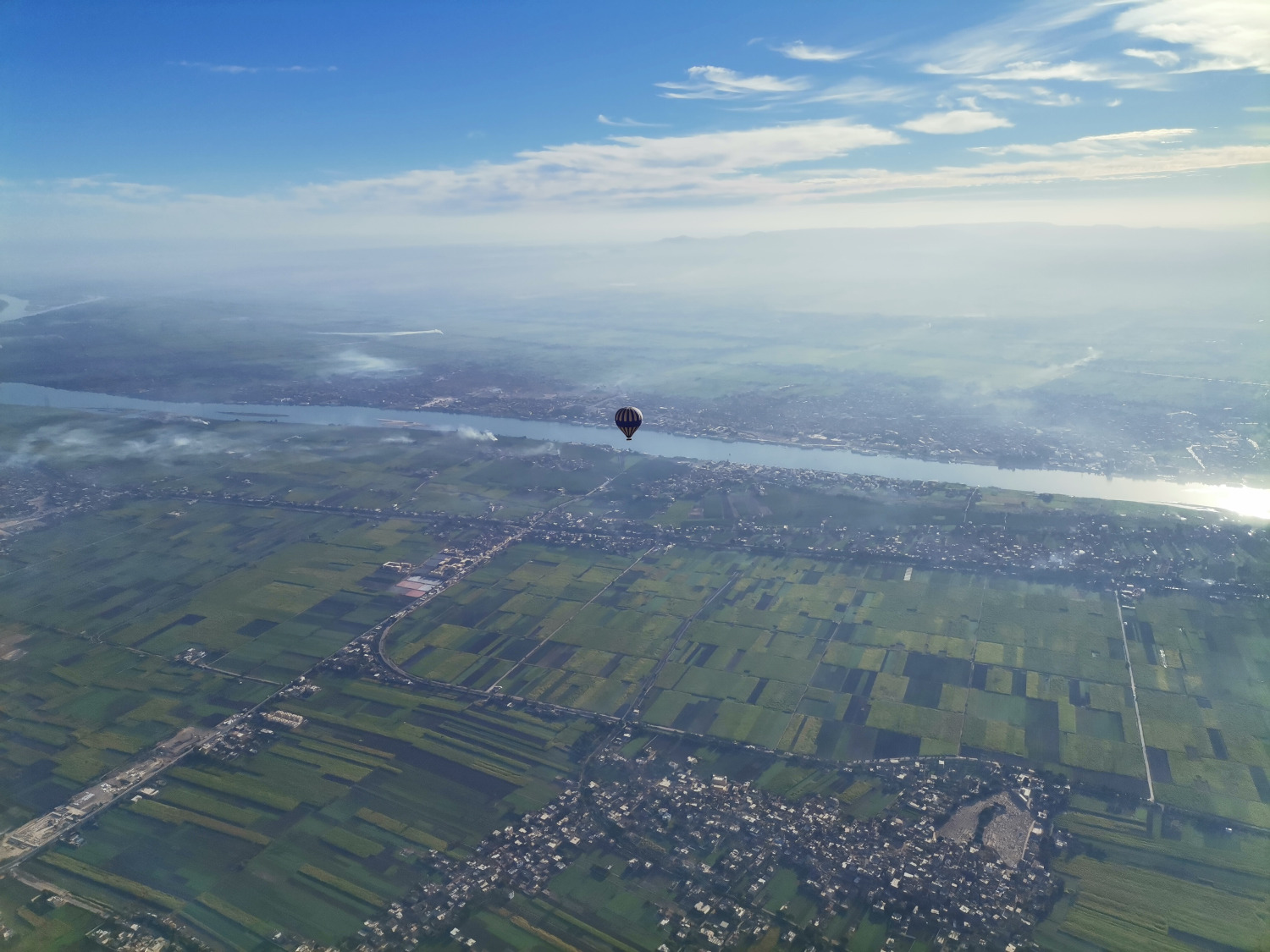 When can I take hot air balloon flight in Luxor?
Hot-Air balloon tours in Luxor are offered in an early morning at a dawn, but can be taken later on as well. There are 3 morning times available to catch up with the flight. If you like to watch sunrise over the Luxor"s valleys, then the 1st early morning flight between 4 am and 5 am will suite you best. This option is good if you are touring Luxor in late spring, summer and autumn. Sun will not be yet unbearably hot so you can enjoy the flight. In winter we would recommend to take second appointment available with pick up around 6 am. So the sunrise will be not available but it will be already enough light to see the landscapes and shot great pictures. As it is really cool in winter in Luxor in early mornings later flight is a big plus since the sun will be already shining warming you up.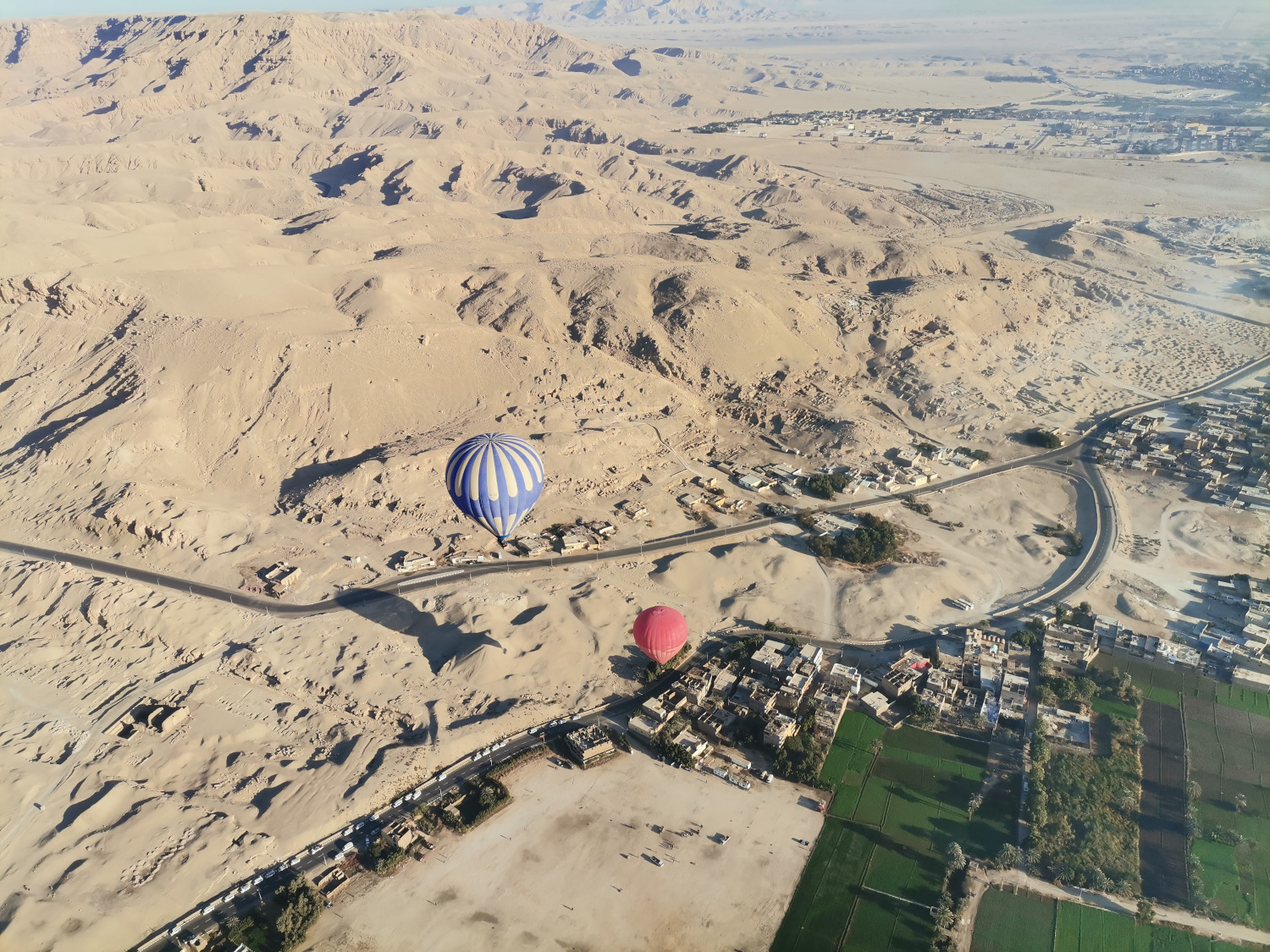 How does hot air balloon tour look like?
Hot-Air balloon tour starts with a group pick up from your Luxor hotel. Short drive, depending on your hotel location to a jetty where a motor boat will be already waiting for you with welcome tea/coffee and some snacks available. Get breakfast on a boat while watching hot-air balloons raising over the valleys on another bank of the Nile if you booked second or third appointment. Bear in mind that in winter may be really cold at the Nile, while in summer/spring time you will enjoy a cool breeze from the river. The boat takes you to the West bank of the Nile where a local mini-van will be waiting for you to transfer via the city, Memnon Colossi and other sights to a field, where hot-air balloons start their journey.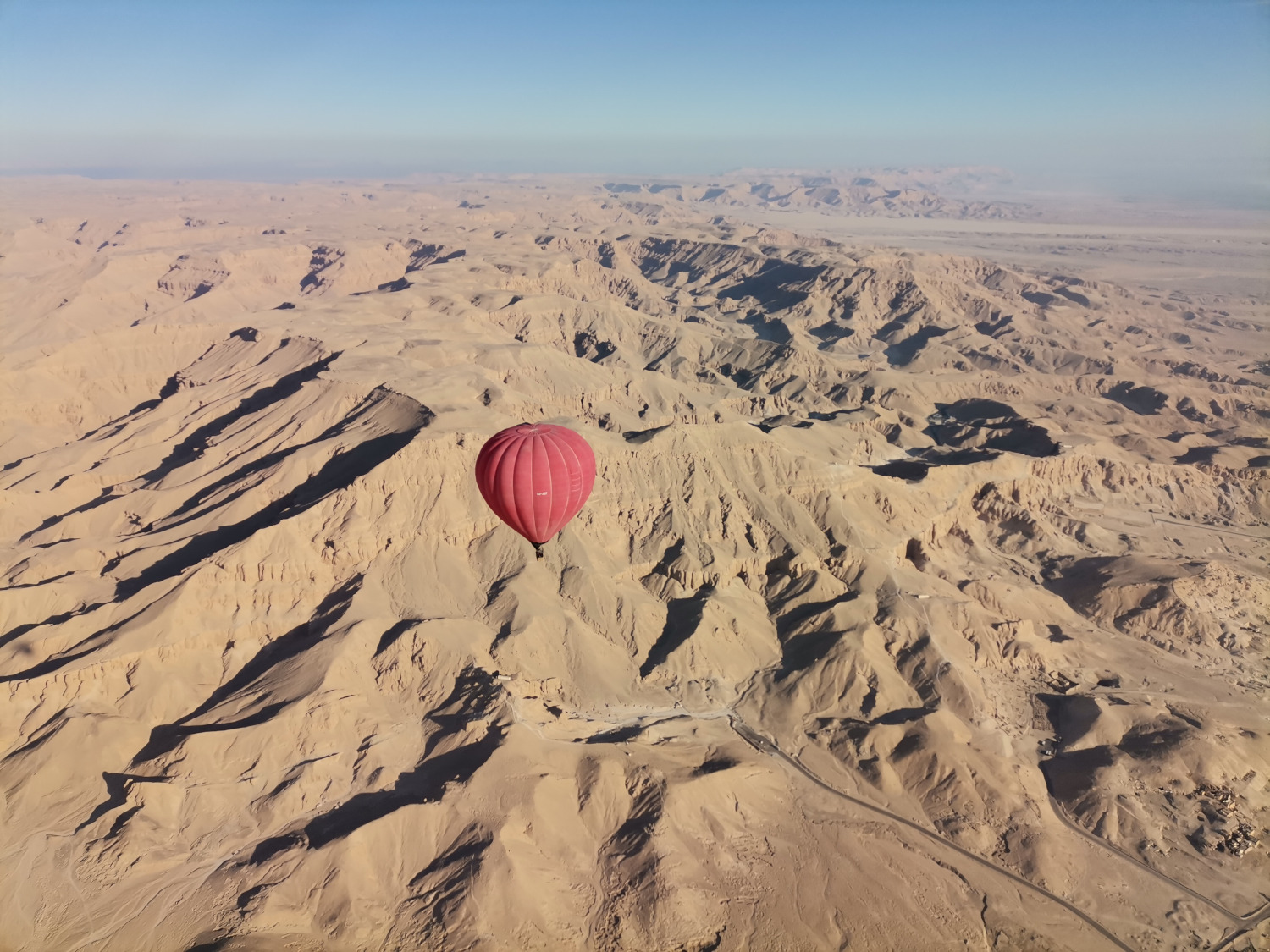 Are hot air balloons safe in Luxor?
Yes, hot air balloon rides in Luxor are absolutely safe thanks to specially trained ground teams of 5 to 7 members who ensures the safety of the rides.

Each hot-air balloon can accommodate around 25-28 people, but all depends on the total weight, so the group will be divided into two halves, to make the balance, in the middle will be the professional, specially educated hot-air balloon captain. Before the flight safety instructions will be given in English language to all the participants, the captain will explain how to behave in case of emergency, what to do if balloon has hard landing and the main that he can not control the balloon to go up and down, to the right or left! The height and speed depends on the weather condition on the day of your flight.

You will have to wait for some minutes while your hot-air balloon getting ready for the flight, in front of your eyes the crew will inflate your balloon and you will have just a couple of minutes to get ready before jumping into the basket. Actually, it is not an easy task to get into or our of the basket, so be prepared for some exercises. But thanks for the crew who holds the basket letting you in and making the process easier and smoother for the participants. The same crew will meet you upon landing and catch the basket once again to ensure your smooth landing.

Now all set, everyone is in, let's fly!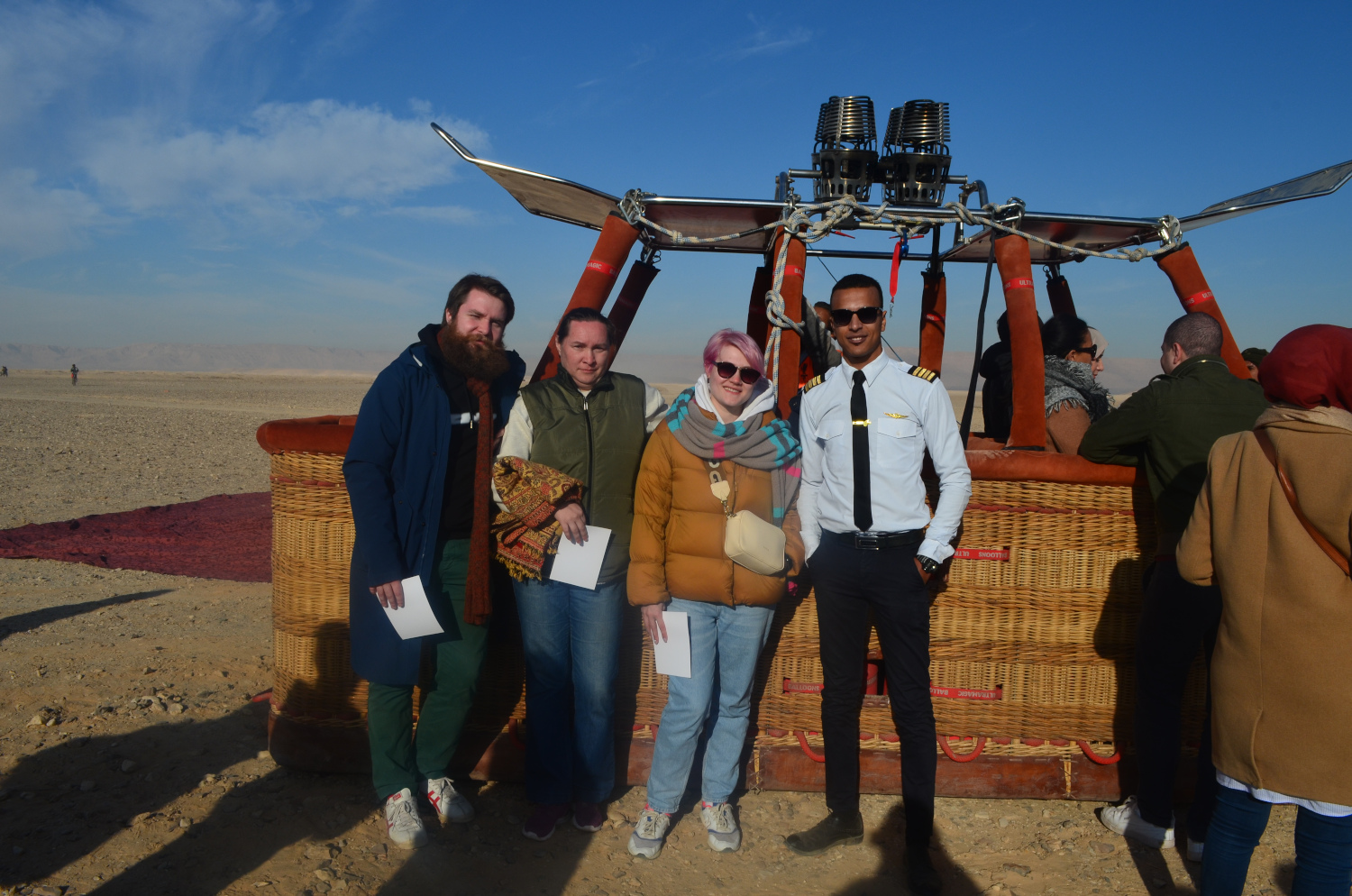 How long does hot air balloon ride over Luxor take?
The flight takes usually 45 minutes, but depending on the weather condition it may take as few as 30 minutes or extend up to 50 minutes.