Activities and things to do in Fayoum
Fayoum is a beautiful oasis located in the western desert of Egypt and is known for its natural beauty, rich history, and cultural heritage. There are plenty of things to do in Fayoum for tourists and locals alike: Qarun Lake for bird watchers, Valley of the Whales for geology lovers, ancient city of Karanis, with its well-preserved ruins for history travellers. Fayoum is also known for its hot springs and mud baths, which are believed to have therapeutic properties. Fayoum is famous for its handicrafts, including pottery, weaving, and embroidery.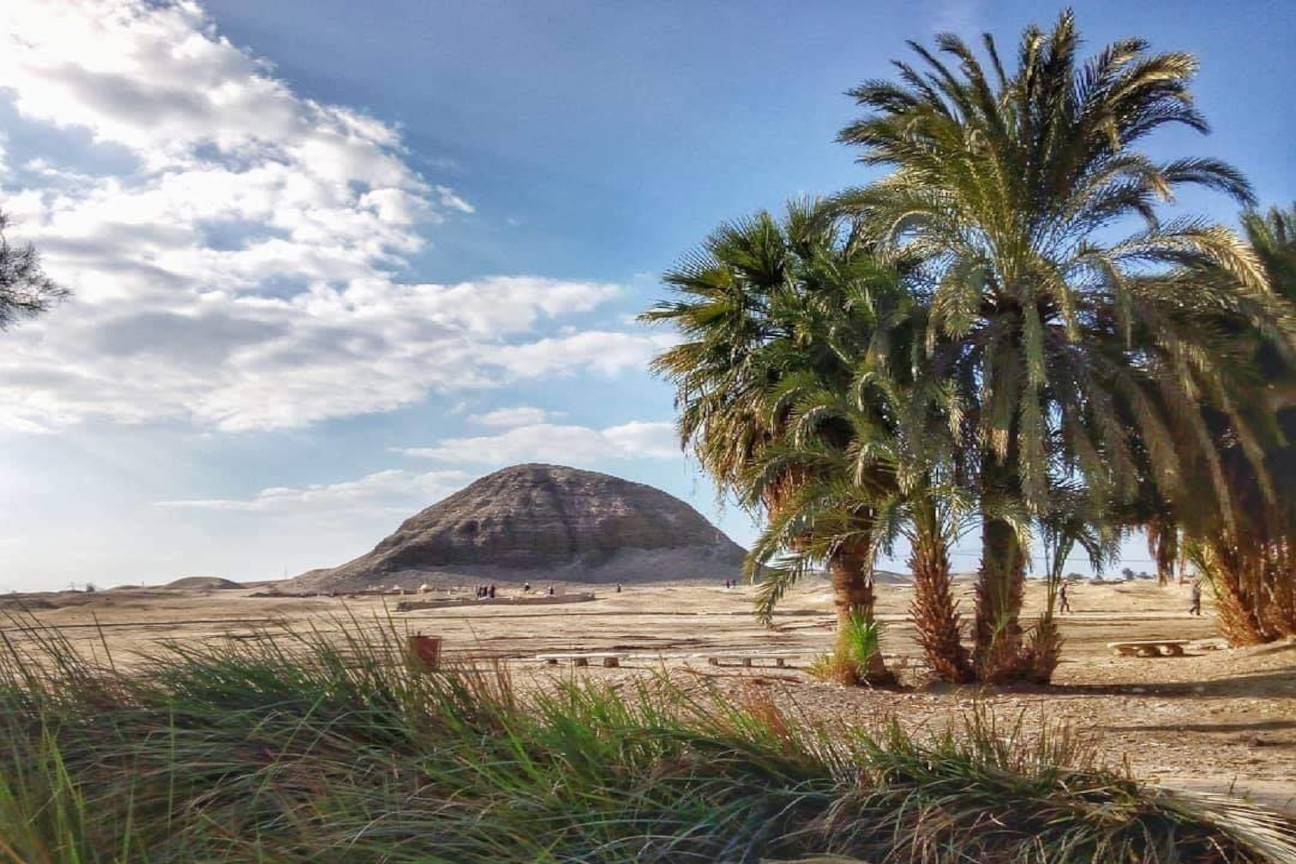 Let's get to know Fayoum
This green oasis is situated in the heart of Egypt, between the Nile Delta and Upper Egypt. It is located in the north of Western Desert and 90 kilometres southwest of Cairo. Indeed, Fayoum benefits significantly from its proximity to Cairo. The abundance of archaeological monuments of unmatched significance, lakes, fossils, desert, fertile agricultural land, its unique flora and fauna, and water management system through the historic network of canals together with its three distinctive human cultures – peasant, fishermen and Bedouin – make Fayoum significant with high cultural and historic values. The diversity of Fayoum's ecosystem provides huge potential for combining different types of tours and trips in the same area. Fayoum is a magnificent blend of desert, green oasis and lakes.

The best time to visit Fayoum is from mid October to the beginning of April, the weather at this period is ideal for desert safari, for enjoying natural landscapes and practicing some fun activities like sand boarding or boat riding on the lakes. Mild climate of Fayoum oasis allows you planning your day trips and activities both in villages and nearby countryside as well as the desert.

Here are the top activities and things to do in Fayoum on a one day trip from Cairo.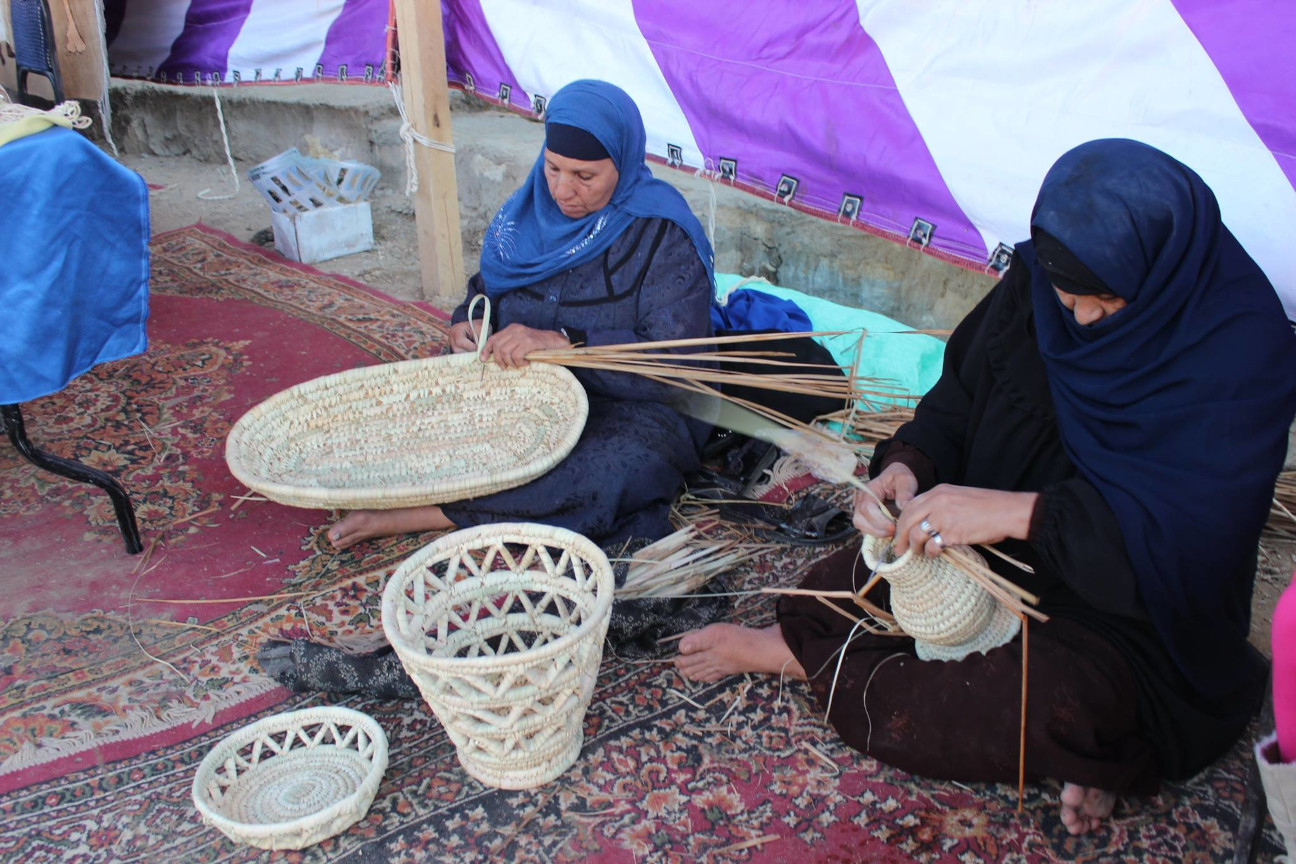 Shop for local Egyptian handicrafts
Fayoum boasts important traditional handicraft products: ceramics worked with ancient techniques and objects, furniture made of palm or rice leaves. Traditional Fayoumi handicrafts are easily found in Tunis village or in Fayoum city itself. Tunis village is famous for its pottery shops and classes. Here you can find numerous shops with cups, ornamented pots and plates as well as small pieces of furniture. Let's shop for local Egyptian handcrafts at Tunis village if we want some beautiful pots and bowls: at El Alam and El Kaabi villages if we need ornamental baskets.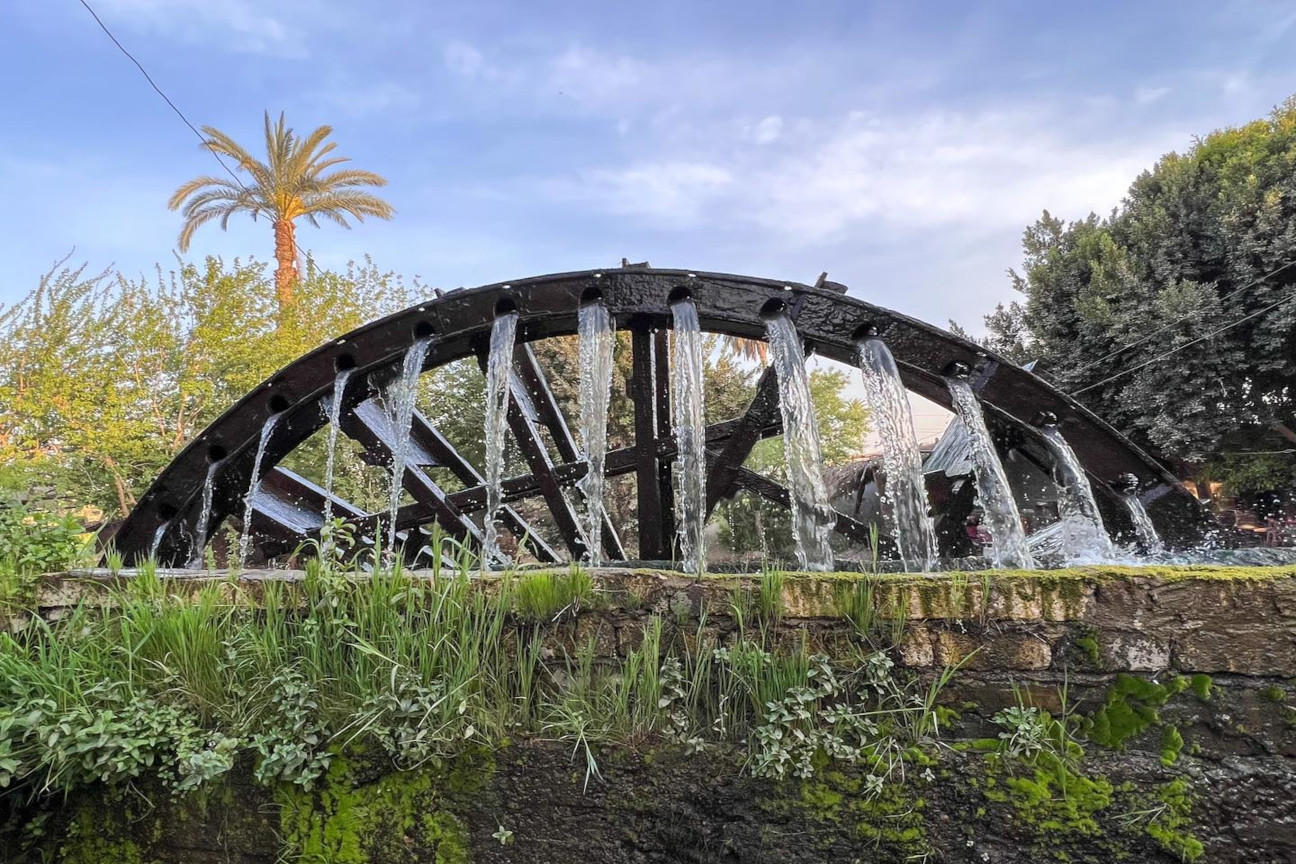 Visit Fayoum waterwheels
If you visit the city of Fayoum do not miss the main landmark of the oasis - the ancient Fayoum Water Wheels, the symbol of the Fayoum oasis. This large, black waterwheels are peculiar to the province and an be seen in different places scattered all over the oasis. The Fayoum's waterwheels are not only unique, but also quite beautiful. Big, solid, shiny black, with crystal-clear water gushing from them even in the dirtiest of streams, their great axles whining and moaning and groaning with hypnotic effect, they are the most marvelous of machines.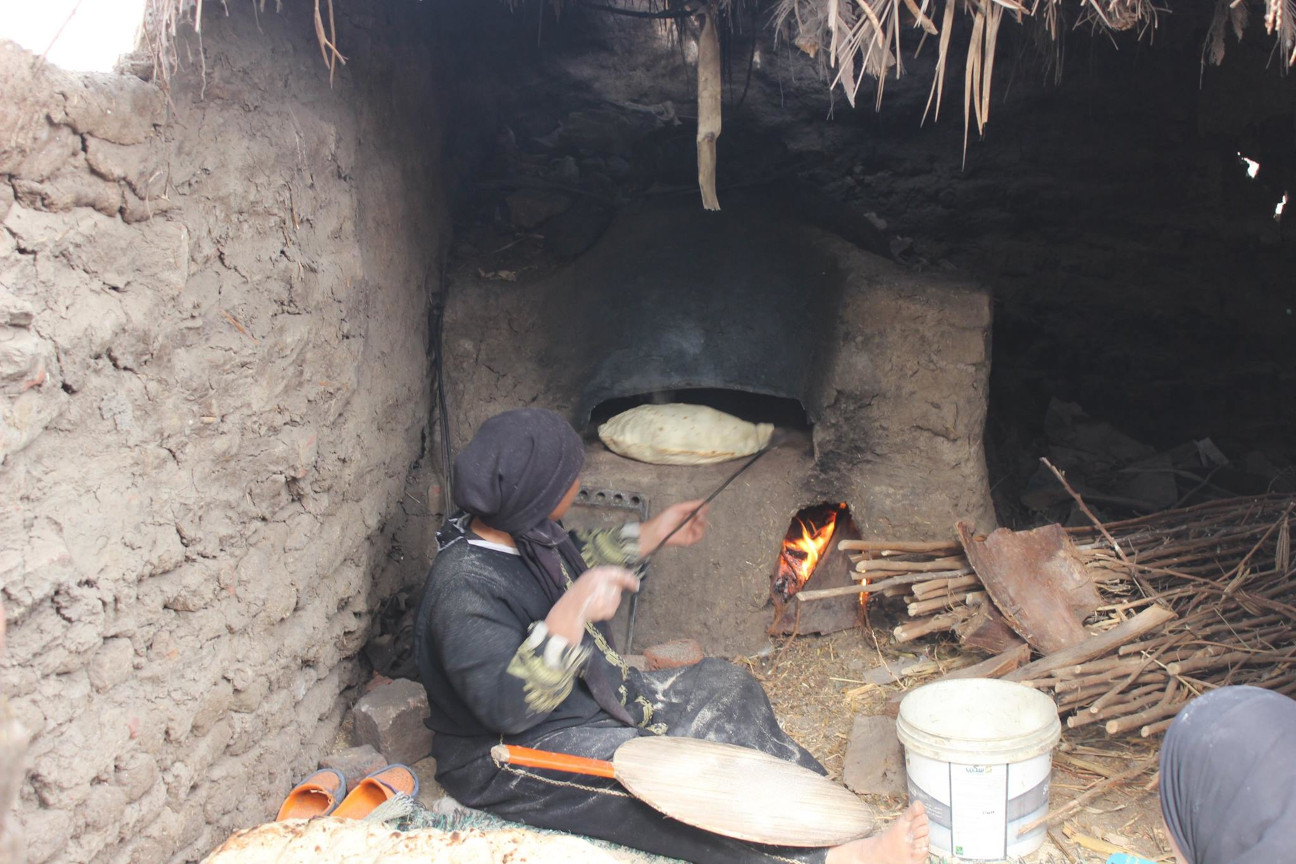 Flavours of Fayoum
Check out local cuisine that can be found only in Fayoum oasis. Fayoum's cuisine satisfies the most curious plates. The kitchens are already open around midday and close late in the evening. If you want to try some fish, stop at one of the lakeside restaurants in a typical fishing village of Shakshouk. But the best way to experience a typical food of Fayoumers is to visit a Faoda Eco-village where you can enjoy a piece of homemade bread or feteer, a puff pastry cooked in a stone oven located outside main buildings. Just take a piece of home-mad butter with some feteer and then dip it into honey or use it to accompany the taste of fresh tomatoes and cucumbers. It is an excellent pastry that goes well with both sweet and savour food. Taste another typical dish of this area - grilled chicken or bejawi - it is bright red and is scented with spices that do not hide the taste of the meat.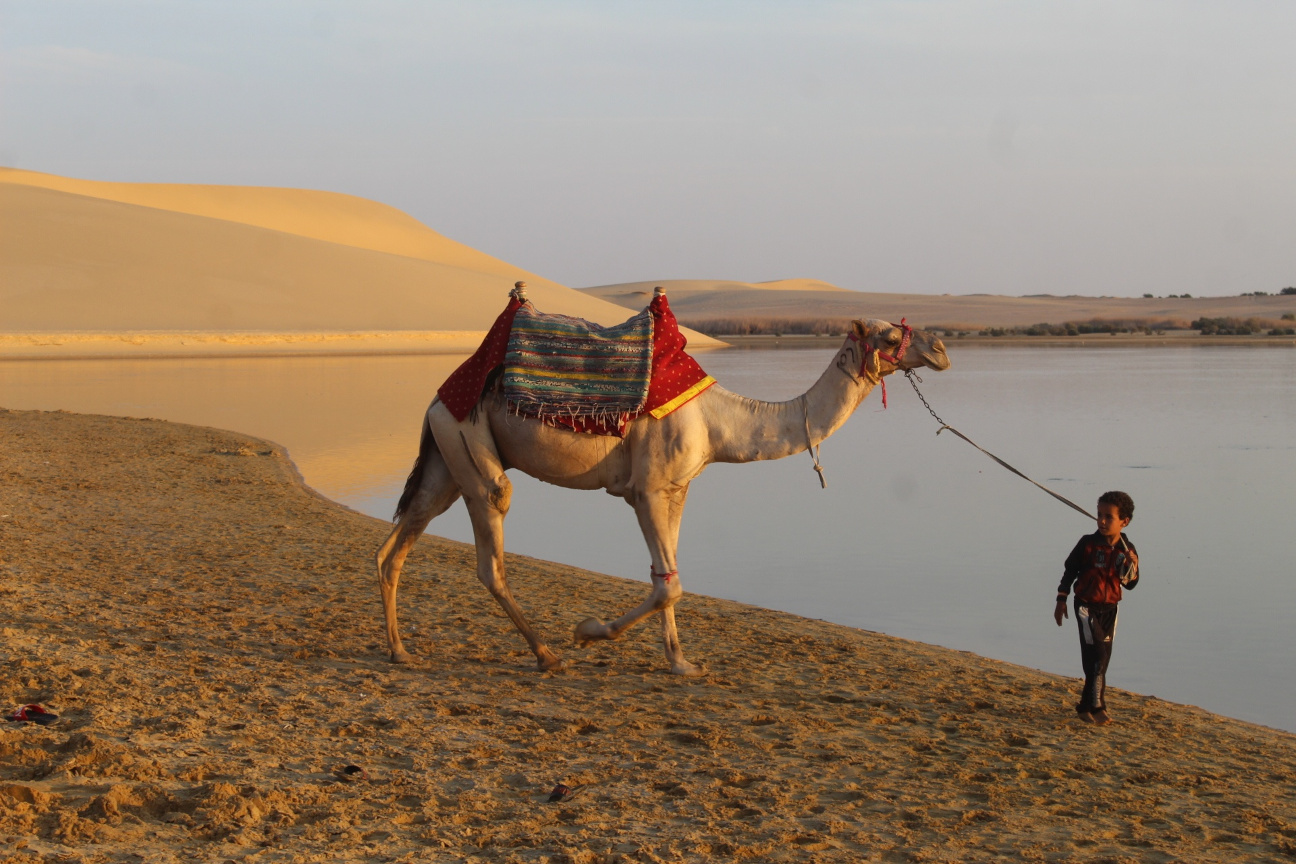 Explore the desert around Fayoum
Choose your preferred way to explore the desert: camel horse or jeep? Up to you!
When you reach Fayoum, you have several options to explore the area. The fastest and most convenient is by a 4x4 local car, usually Toyota land cruiser that will take you on a Fayoum day tour right into the desert, check out our one day trip to Fayoum oasis to discover its natural beauty.

For more adventurous and courageous, nature minded people we offer Fayoum camel adventure through the desert. Find yourself in a caravan of camels moving through the desert dunes like in a movie. Also Fayoum horse riding tour in the desert will be a good option to discover a nearby places, beautiful desert and Fayoum lakes' landscapes.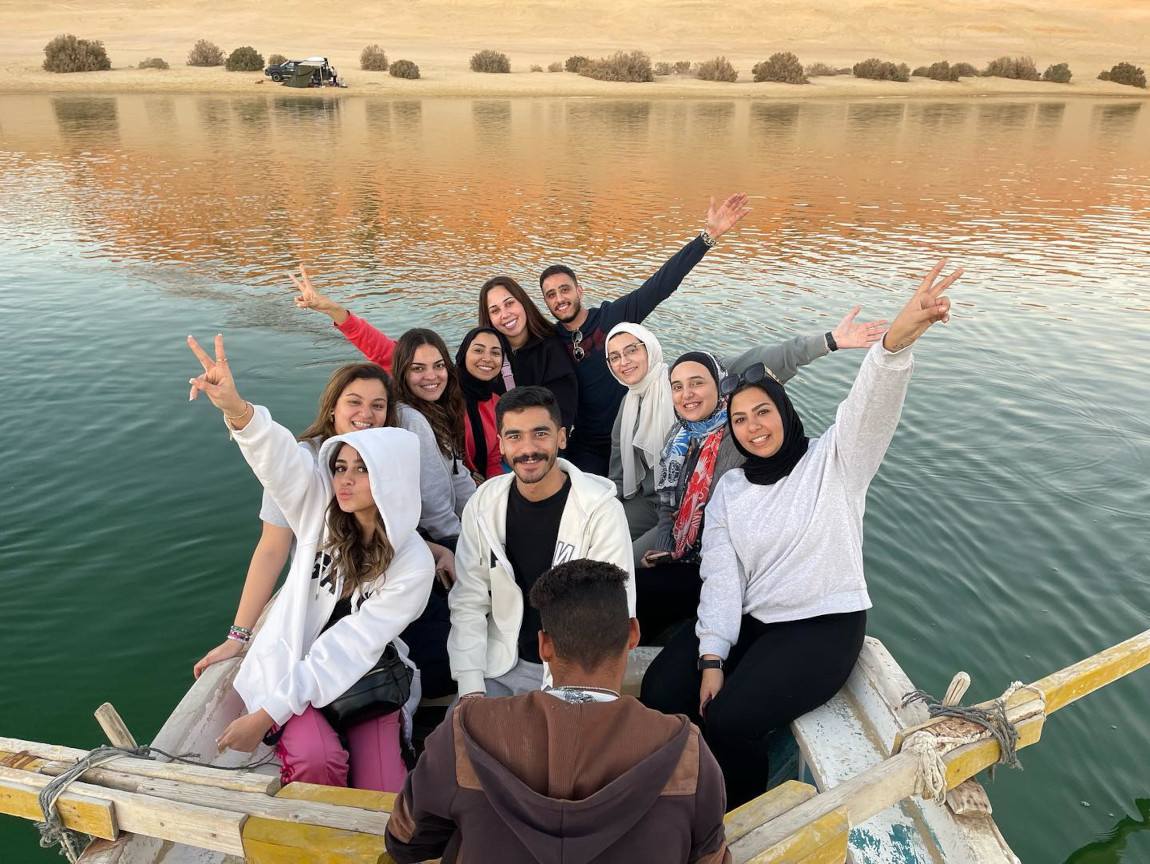 Experiencing Qarun Lake boat ride
Boat rides at Wadi el Rayan lakes are a perfect activity for families or groups of friends looking for a relaxing and enjoyable experience. The boats are easy to operate, and visitors can explore the lakes at their own pace. A boat ride at Wadi el Rayan lakes is a must-do activity for visitors to Fayoum. The serene atmosphere, stunning scenery, and abundant wildlife make for an unforgettable experience that will leave visitors feeling rejuvenated and inspired.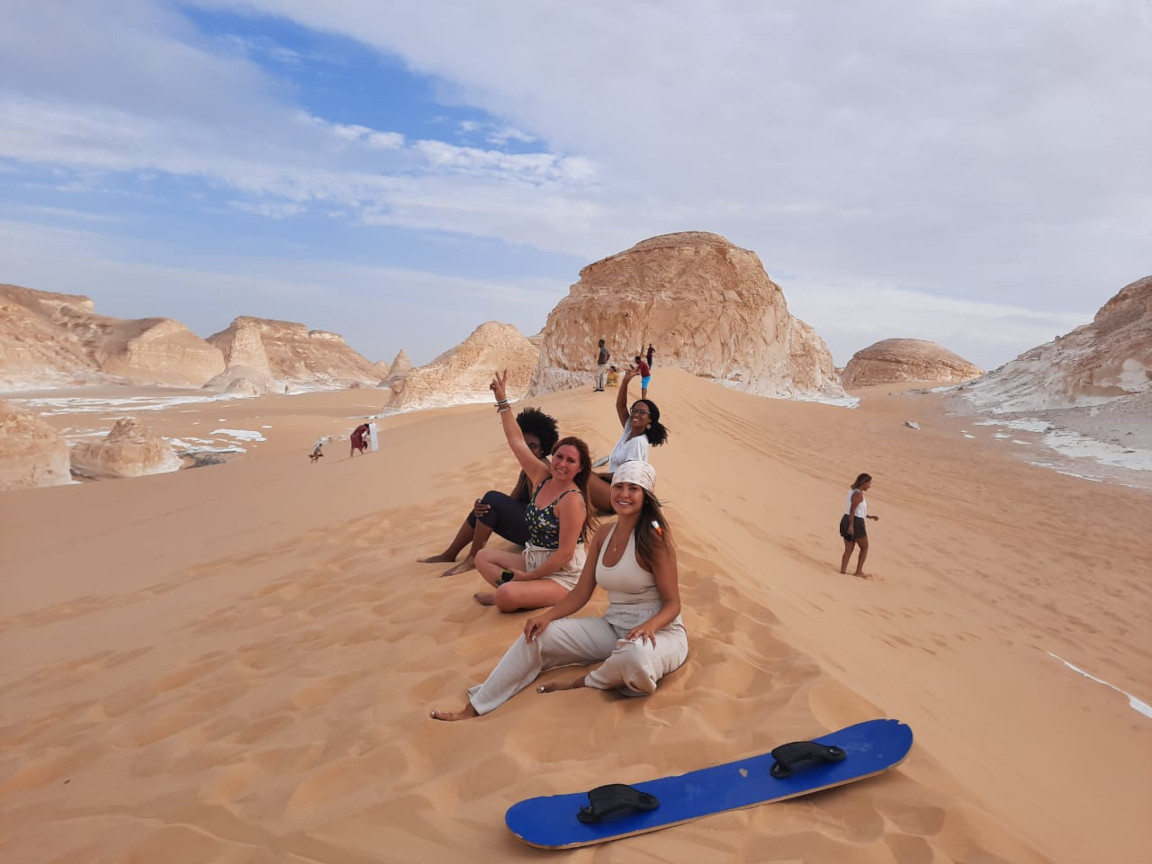 Sand boarding at Wadi el-Rayan
Wadi El-Rayan protected area is the perfect place for sandboarding due to its large, soft sand dunes and stunning scenery. Visitors can rent sandboards from local vendors and receive basic instructions on how to ride the board. Sandboarding is a fun activity for people of all ages and skill levels, and it's a great way to experience the beauty of the desert oasis. Try fun sand boarding activities on the very fine sand of the dunes on the shores of the Magic lake, in the vicinity of an impressive Gabel el Mudawara (mountain). This exhilarating and memorable experience should not be missed by adventure seekers visiting Fayoum. Whether you're a seasoned sandboarder or trying it for the first time, Wadi e-Rayan is the perfect place to try this exciting activity.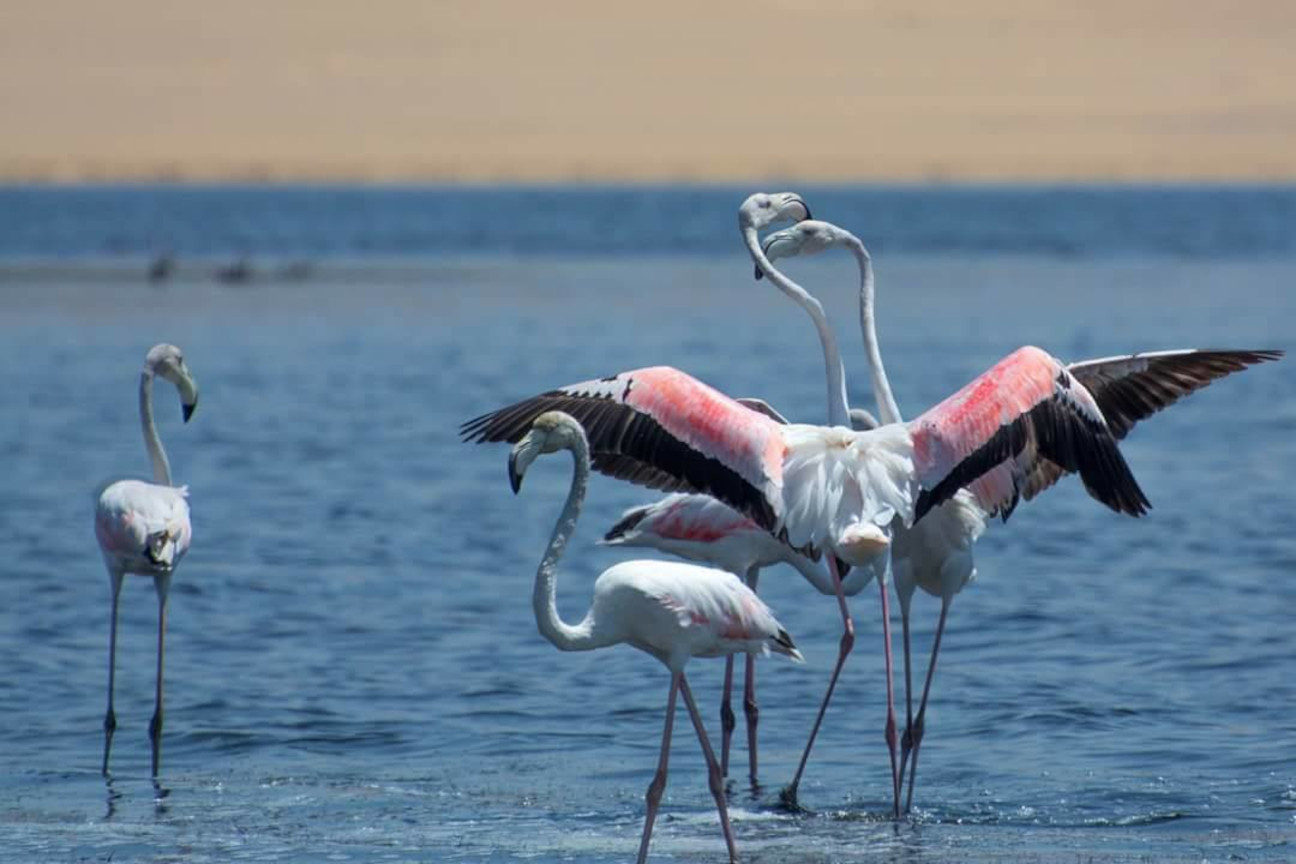 Birds watching in Fayoum
Birds watching in Fayoum has its special charm and meaning. The Qarun lake protected area in the Fayoum oasis, one of Egypt's richest and most treasured natural landmarks. Almost half of Egypt's 431 bird species have been sighted and recorded at one point or another at Lake Qarun, a vital wintering destination for migrating water birds and here every birdwatcher's dream come true! Here you can catch a glimpse of the Flamingo and the White Pelican. Want to experience Fayoum bird watching tours and activities join us on a daily trip to Fayoum oasis.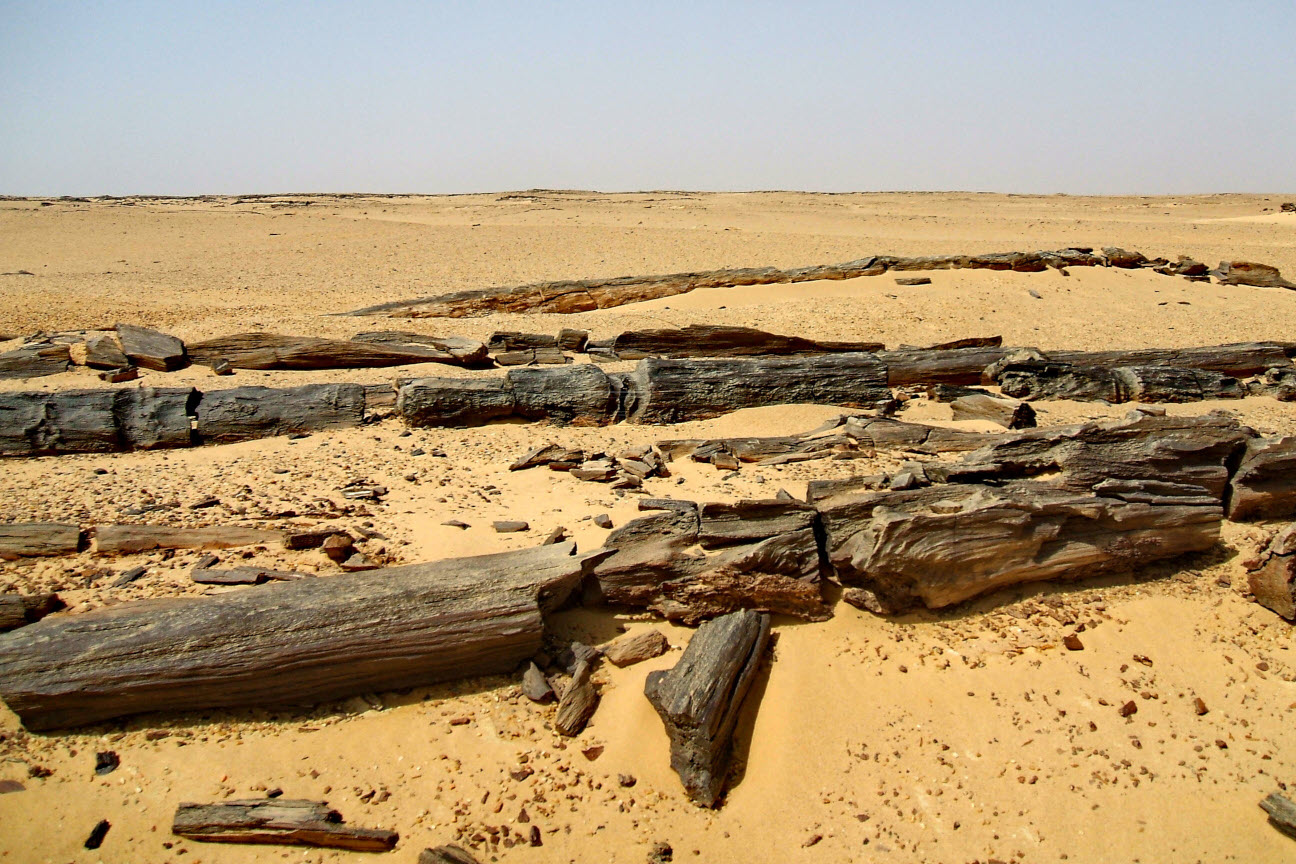 Petrified Forest Fayoum Protectorate
Are you into geology? Then Gabal el Qatrani open air museum is for you. Let's walk in the desert from wadi el Faras to the north a couple of km to reach Qatrani mountain, which covers a surface area of 200 km sq. This will be a journey through ancient geological eras: touring around the mountain will let you "read" the sequence of geological formations, between the Eocene and Oligocene eras.

The Gabal Qatrani open air museum is located inside the Petrified forest area: 1126 trunks dating back to the Paleogene period (30 million years ago), when the continents were in a phase of formations. The tallest trunk reaches a height of 44 meters and represents 22 taxa. The trunks are surrounded by wooden poles that form a trail allowing you to walk through this ancient forest. Egypt applied to UNESCO to include Petrified Forest in its World Heritage list. We also offer a day tour to Fayoum Petrified forest to let you know more about the area and to spend a lovely day out in the desert.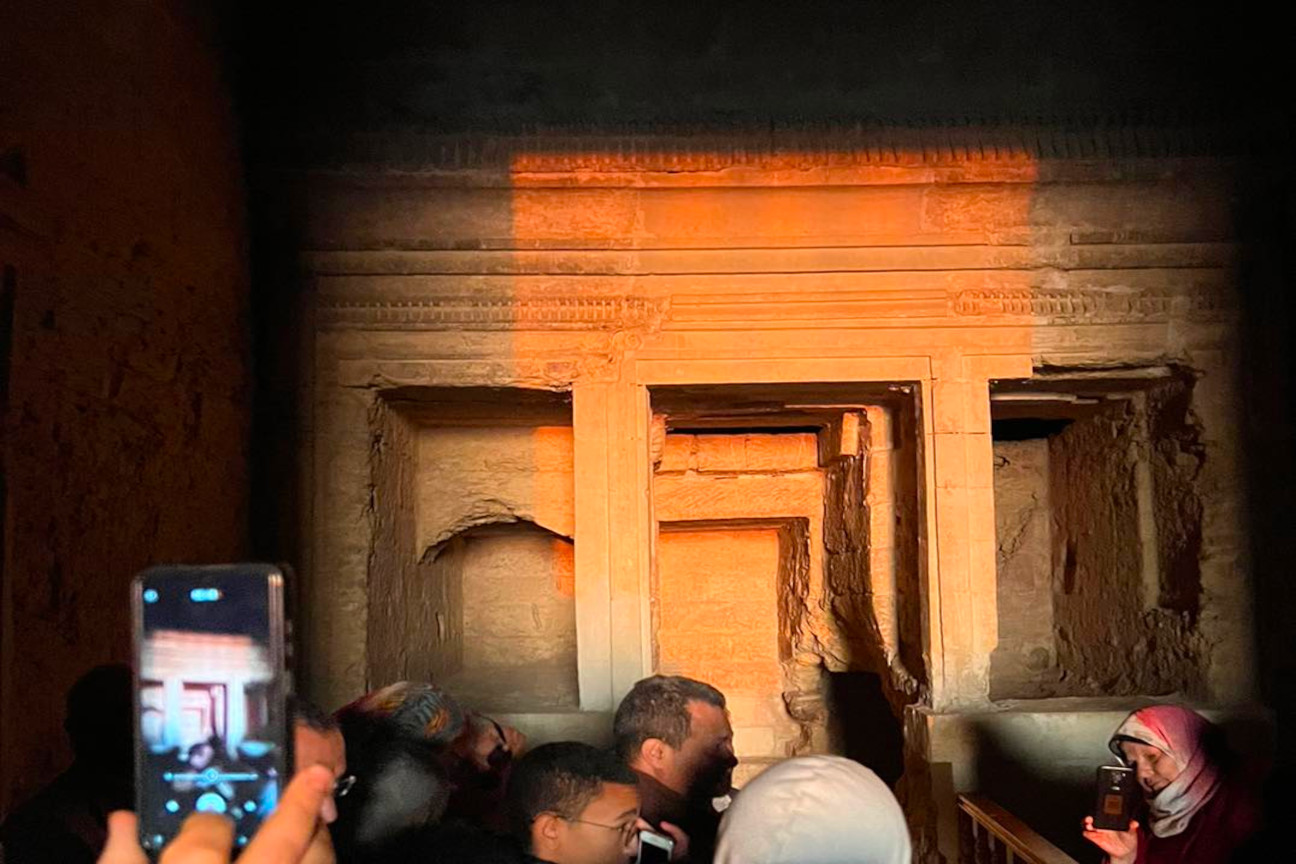 Witness Qasr Qarun Sun Festival
Visit Fayoum on December 21st to witness Qasr Qarun Sun Festival, The Wonder of the sun. The birth of the sun, celebrated at the dawn of the winter solstice with an impressive show featuring the relationship between nature and human ingenuity. At dawn, the 1st rays of the sun strike the effigy of the winged sun at the apex of the temple entrance dedicated to the cult of the crocodile god Sobek. Slowly the rays penetrate and gradually illuminate the intermediate chapel, which is supposed to preserve the sacred skin of the divinity. The rays continue their trajectory, illuminating the chapel on the right side where the statue of the god was kept.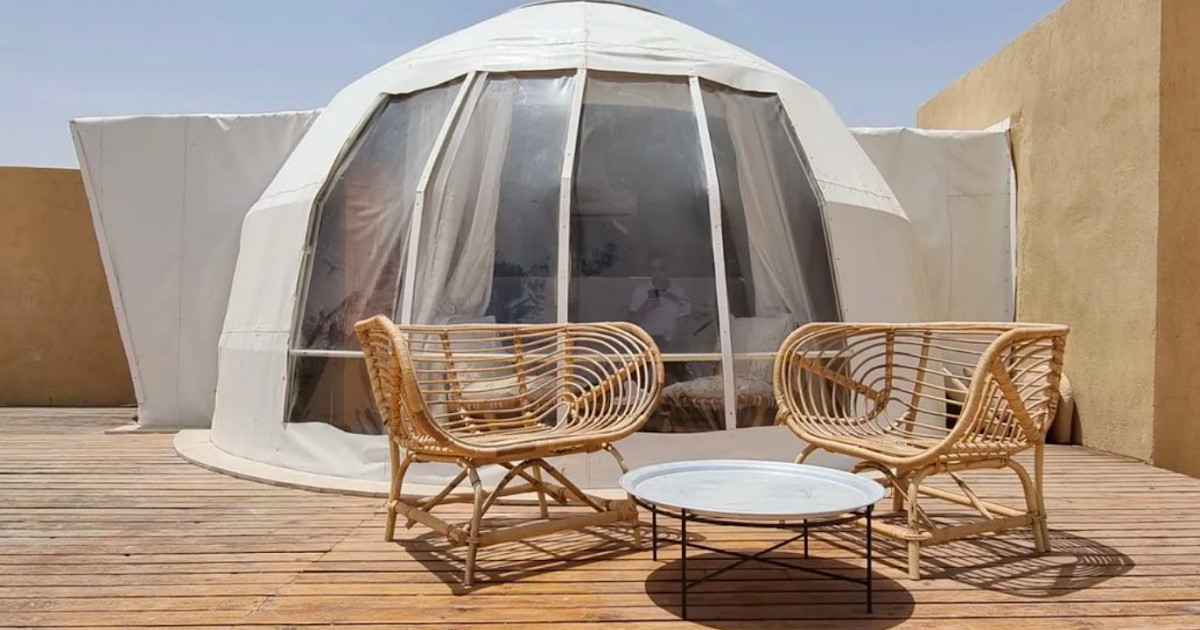 Glamping in Fayoum
Camping or glamping in the desert? What do you choose? Fayoum has both options to offer. Camping in Fayoum is a unique and exciting experience that allows visitors to fully immerse themselves in the natural beauty of the desert oasis. There are many camping sites in Fayoum that offer a range of options for different preferences and budgets. Some sites provide fully equipped tents with comfortable bedding, while others offer a more rustic camping experience where visitors can bring their own tents and sleeping bags.

In addition to traditional camping, visitors can also experience glamping (glamorous camping) in Fayoum. Glamping offers a more luxurious camping experience with amenities such as air conditioning, private bathrooms, and gourmet meals.

Camping in Fayoum is a wonderful way to escape the hustle and bustle of everyday life and connect with nature. Whether you prefer traditional camping or glamping, there are plenty of options in Fayoum to suit your needs and create a memorable experience.