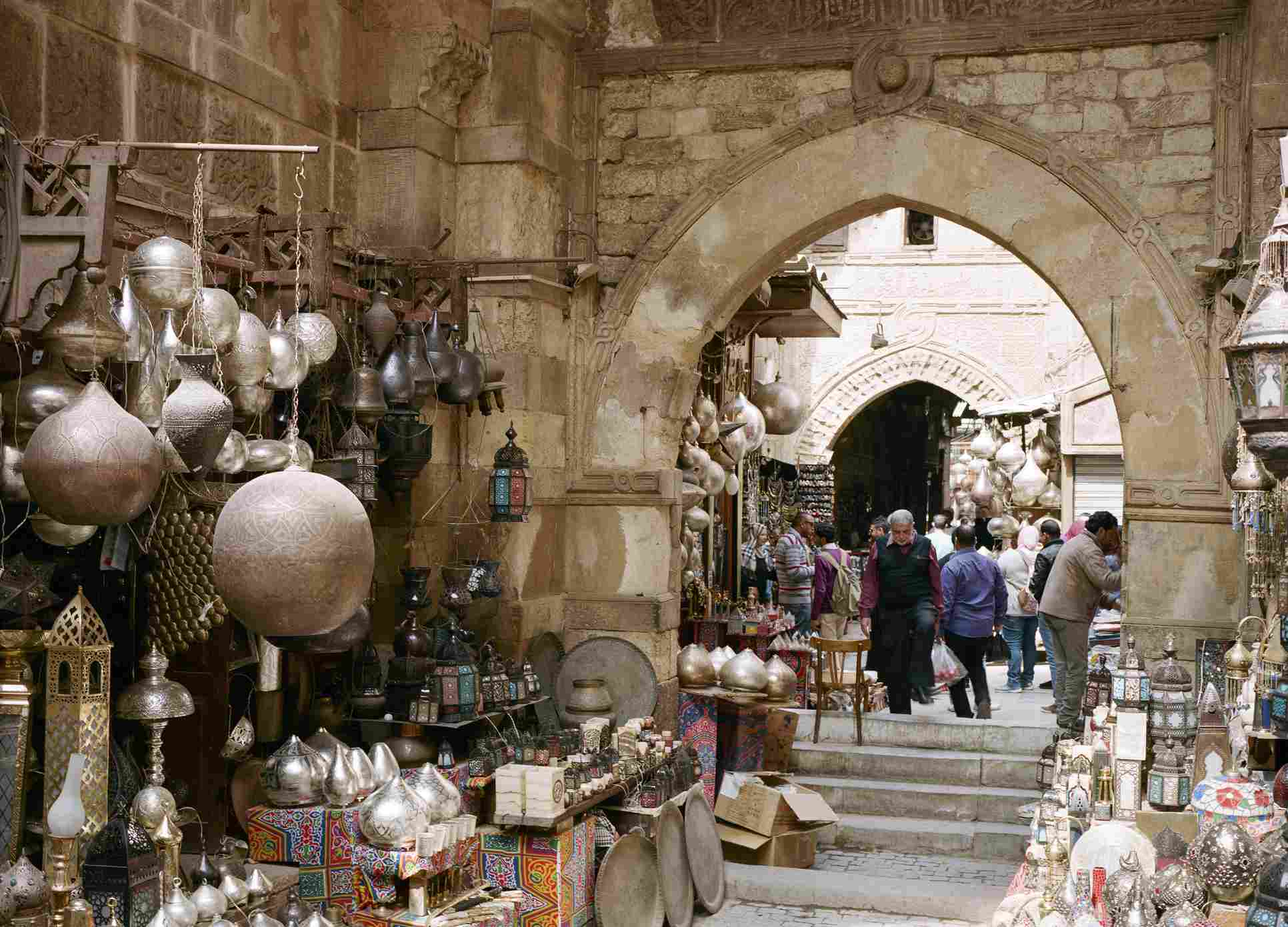 Khan el-Khalili Bazaar
Whether you wander through the labyrinthine streets of the Khan el-Khalili or go there with a specific purpose, this is the area that will always stimulate the imagination. Located in the heart of al-Qahira, the old walled city, Khan el-Khalily is now known as the tourist bazaar, the place to go to find treasures and junk, to browse and bargain, to have things made just for you or to buy a pharaonic replica carved in genuine ebony. But there are more than tourist wares there. Unlike many other Middle Eastern bazaars, this area has always been a place that mixed the commercial, religious, and domestic. Spending an evening there will give you a great insight into Cairo life, observe people, enjoy a meal or a glass of tea in a local cafe-shop.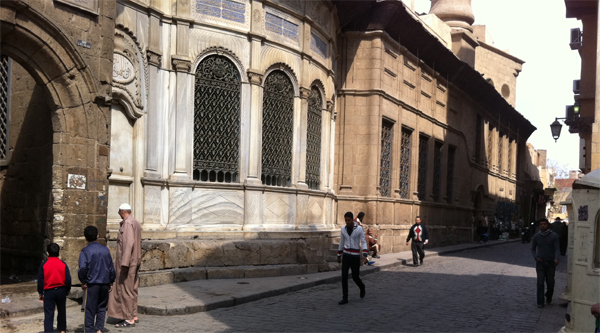 Al Moez Street
No section of the city captures the sense of vibrancy like the old walled city. Al-Mouiz street is at the heart of that city within city, now more known as Historic Cairo. Nowhere else can you blend the sense of the historic with the modern so easily. The street once connected the north and south gates of the city and thus has been referred to as "the cultural spine of historic Cairo" now is an open-air museum not to be missed. It is impossible to detail all of the sights along this thorough-fare. One guidebook lists more than 75 mosques, madrasas, bayts (houses), and other monuments worthy of exploration.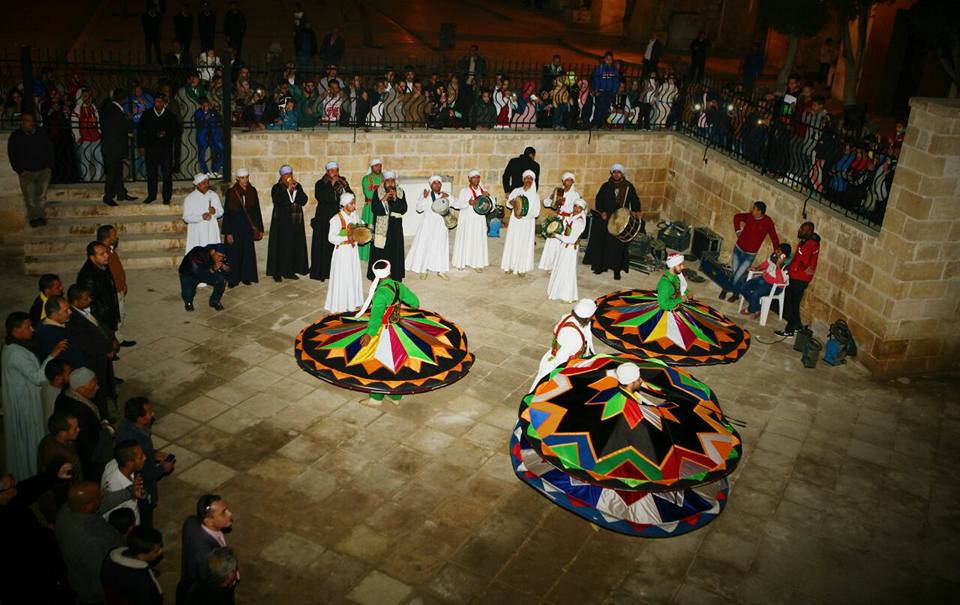 Sufi whirling
Every Saturday, Monday and Wednesday at 8:30 pm you can attend a free performance at Wikalat al-Ghuri of Whirling Dervishes better known as Tanura show. This thrilling, colourful show is great fun for all the family. Early arrival is recommended as it is strictly first-come, first-seated. No food or beverages allowed and no video cameras are permitted.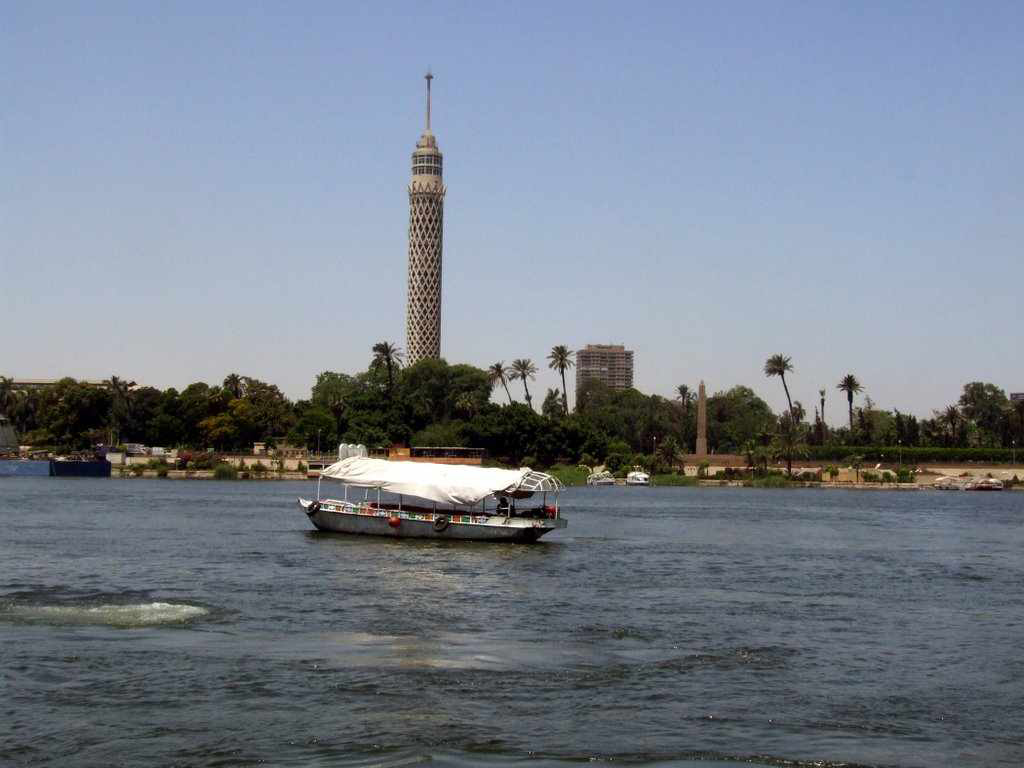 Cairo Tower
This is a must visit place in Cairo. In the day it is a lotus flower, and at night it glows in shades of purple and peach. New elevator, new revolving restaurant, it is a splendid place to experience the magnitude of Cairo. The view of Cairo is superb, and seeing the city in 360 degrees puts Cairo in perspective. The Cairo tower, with its wicker basketry and lotus flower design, and 187 meter high, is visible from many parts of Cairo. There is a snack bar and restaurant on the level below the observation deck.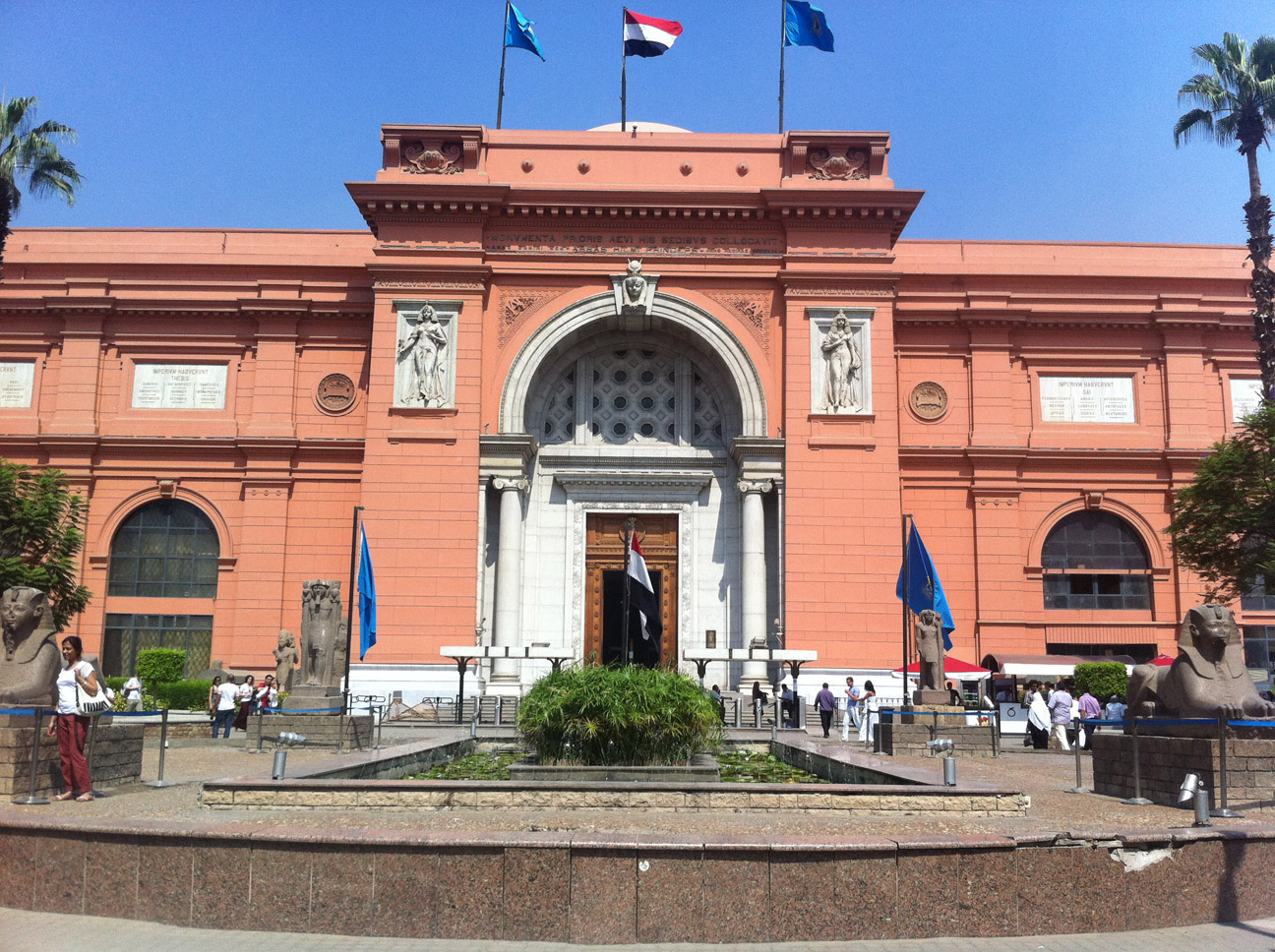 The Egyptian museums
Now you can enjoy a late visit to some famous museums in Cairo including The Egyptian museum of Antiquities in Tahrir square, Islamic Art Museum at Port Said street as well as Cairo Citadel. Kindly note that to some places evening visit can be available only in particular days of the week.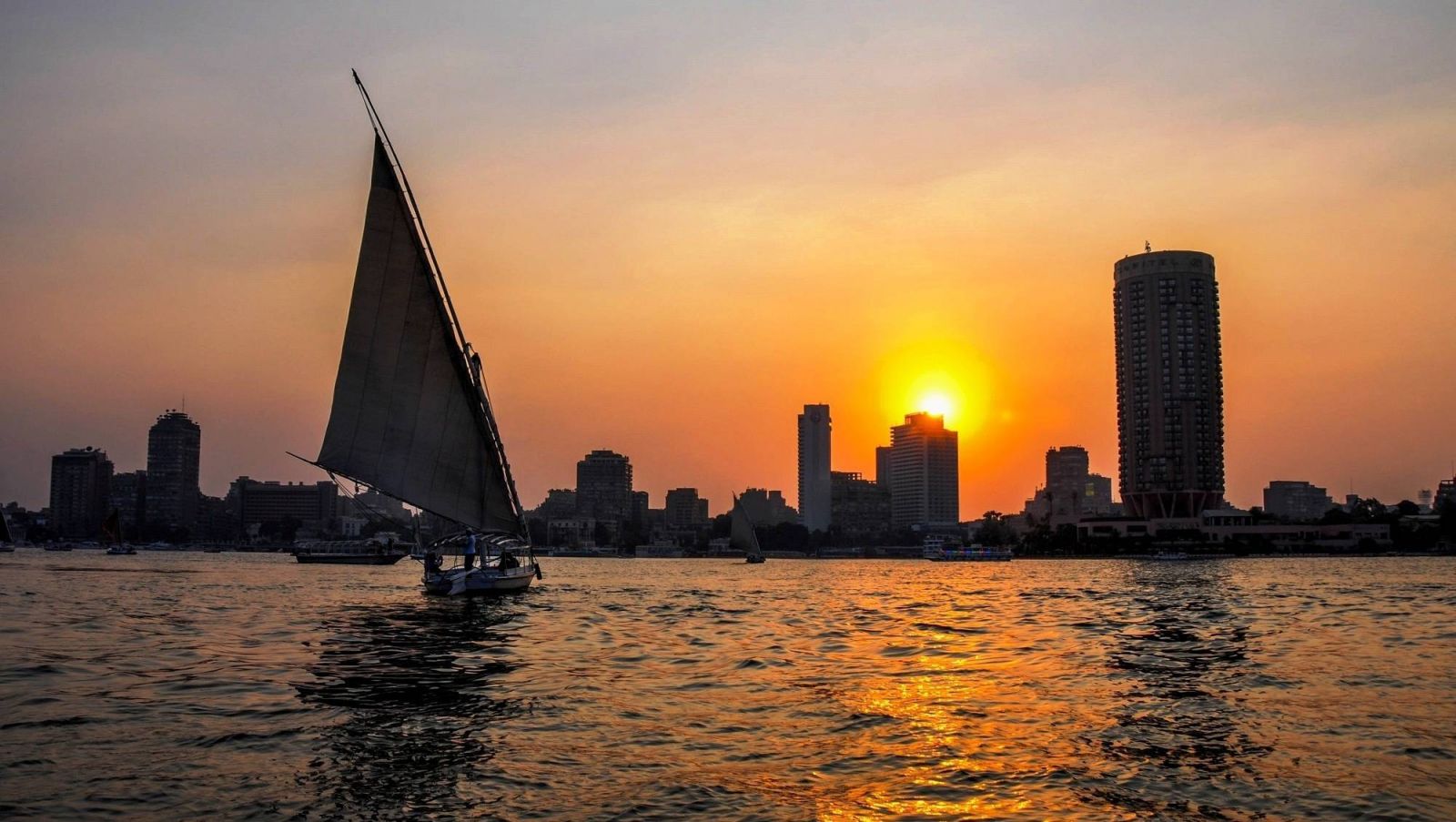 It is a good practice to experience Nile in Cairo. The best option to enjoy the river is to take either a private felucca and sail along the Nile in an oriental style boat enjoying the views of the night city or catch up with locals on their trip to el-Qanater on a public river-tram.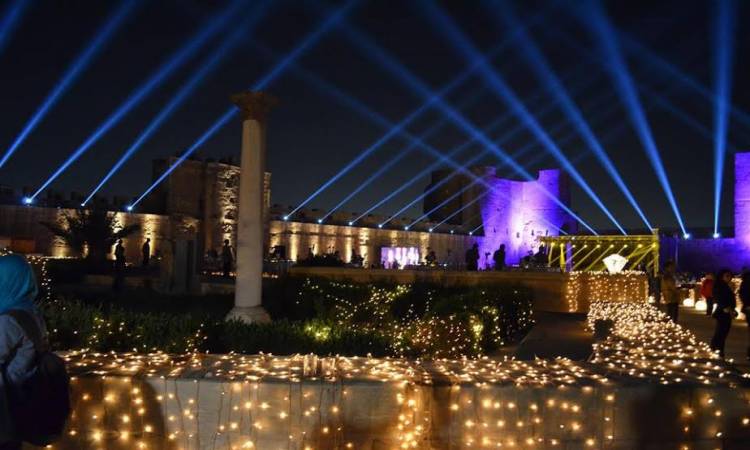 Egyptian Bands concerts
Egyptian Cultural Ministry organizes evening parties in many historical buildings in Cairo: at famous palaces like Amir Taz or Bashtaq palace, at el-Ghori wakalat or Manesterly palace. You can listen to famous Egyptian musicians like Omar Khayar performing one night, while next evening it will be a traditional folkloric band or Nubian dance show. At Manesterly palace as a rule classical orchestra will perform.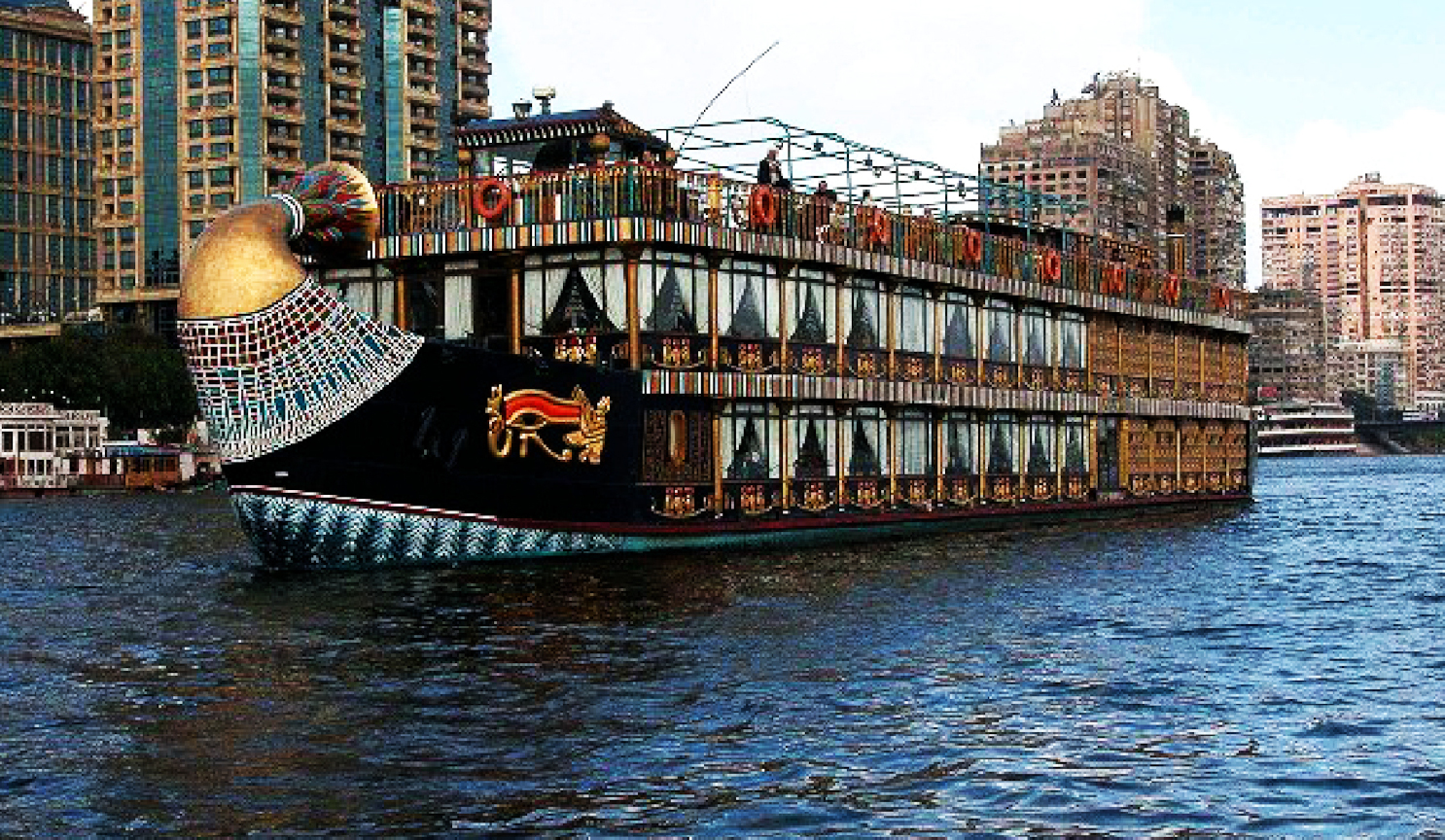 This is a good option to combine several activities in one evening trip. You will enjoy not just evening sail along the Nile on a stylish pharaonic look floating boat, but also delicious open-buffer dinner with Oriental performance:Tanura show and belly dance. Two hours cruise is a good evening entertainment for couples.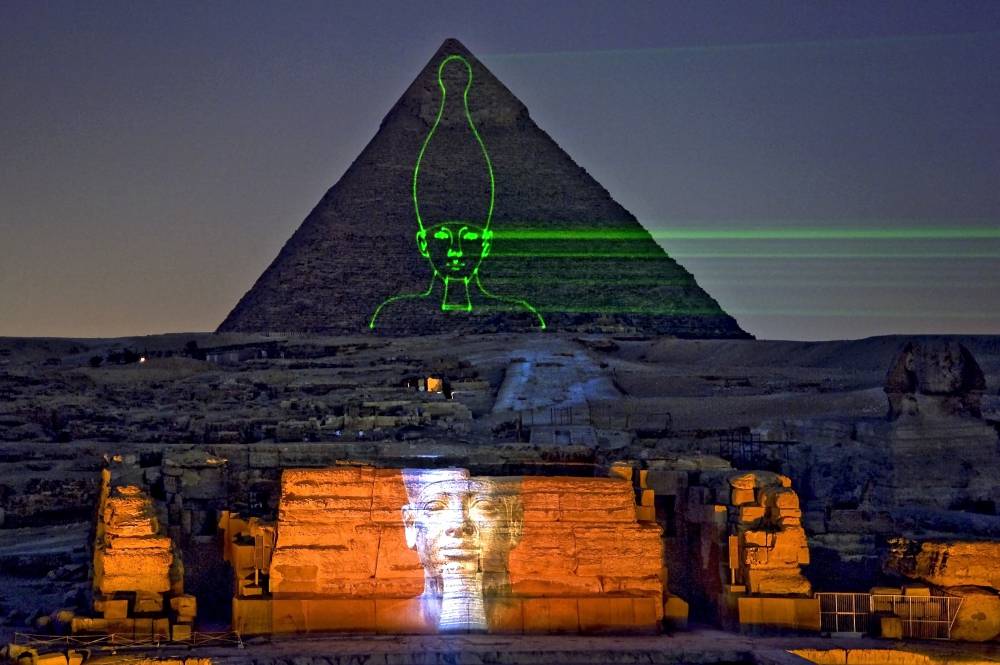 One interested in the ancient history of Egypt should not miss this evening performance at the bottom of the pyramids. The performance is available every day in English, other languages via head-phones. The show starts from 7 pm and lasts 1 hour, ticket price 300 Le.