Wadi El-Rayan protected area
Wadi El Rayan is a breathtaking desert oasis located in the Fayoum region of Egypt. With its stunning waterfalls, crystal-clear lakes, and abundant wildlife, it is a must-see destination for nature lovers and adventure seekers. The site offers opportunities for swimming, hiking, and camping, making it an ideal destination for those seeking an outdoor adventure. With its unique natural beauty and rich history, Wadi El Rayan is a true gem of Egypt's desert landscape.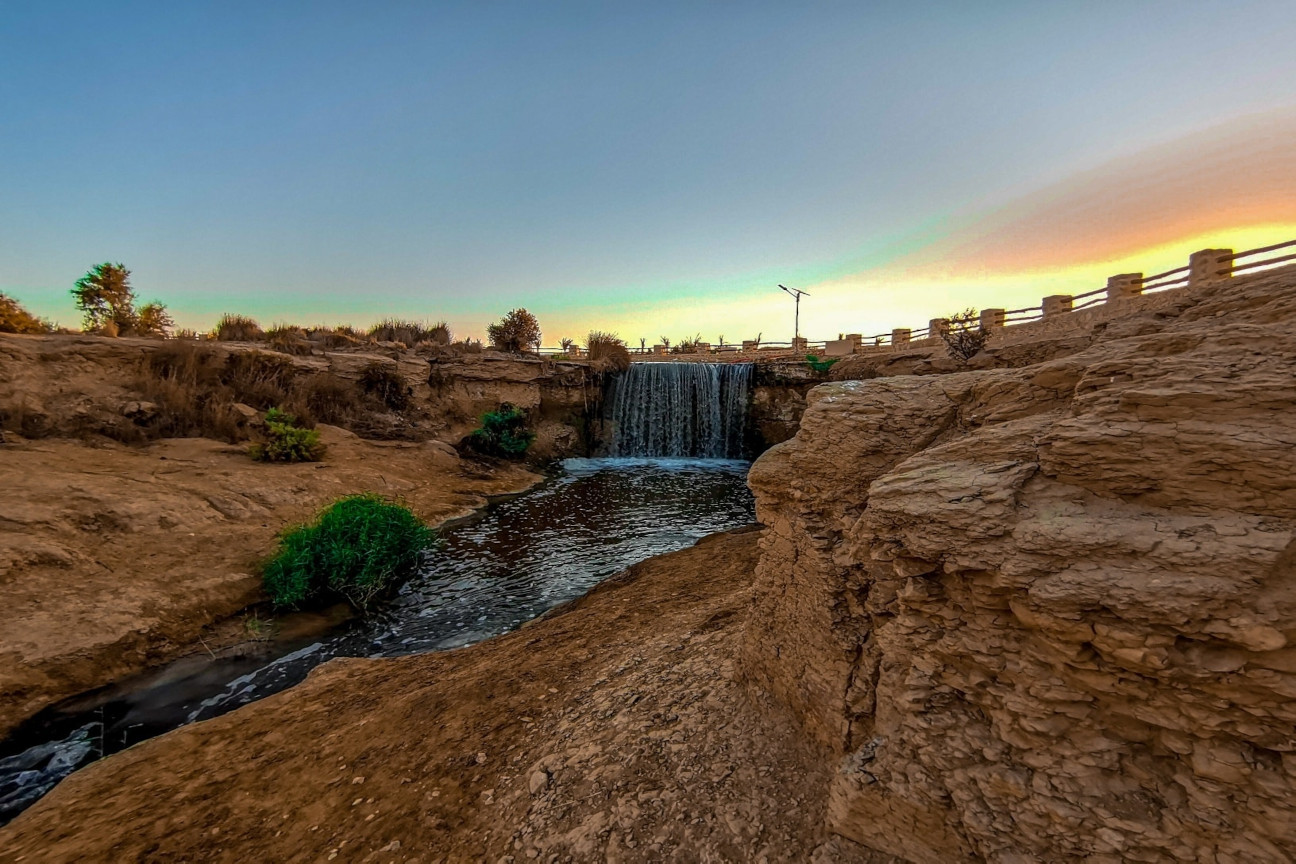 Wadi el Rayan location
A charming area made by nature and the only one of its kind in Egypt, the Wadi El Rayan is located just one hour car drive from central Cairo in the Wadi El Rayan Nature Reserve, Fayoum Governorate. It is a scene of magic and beauty in which hard rocks of a difficult, harsh nature mixed with flexible water flowing in its arms, creating a wonderful image that you cannot help but stand in front of in the middle of a vast desert and a lake. It is a great place to start your journey in getting to know the area.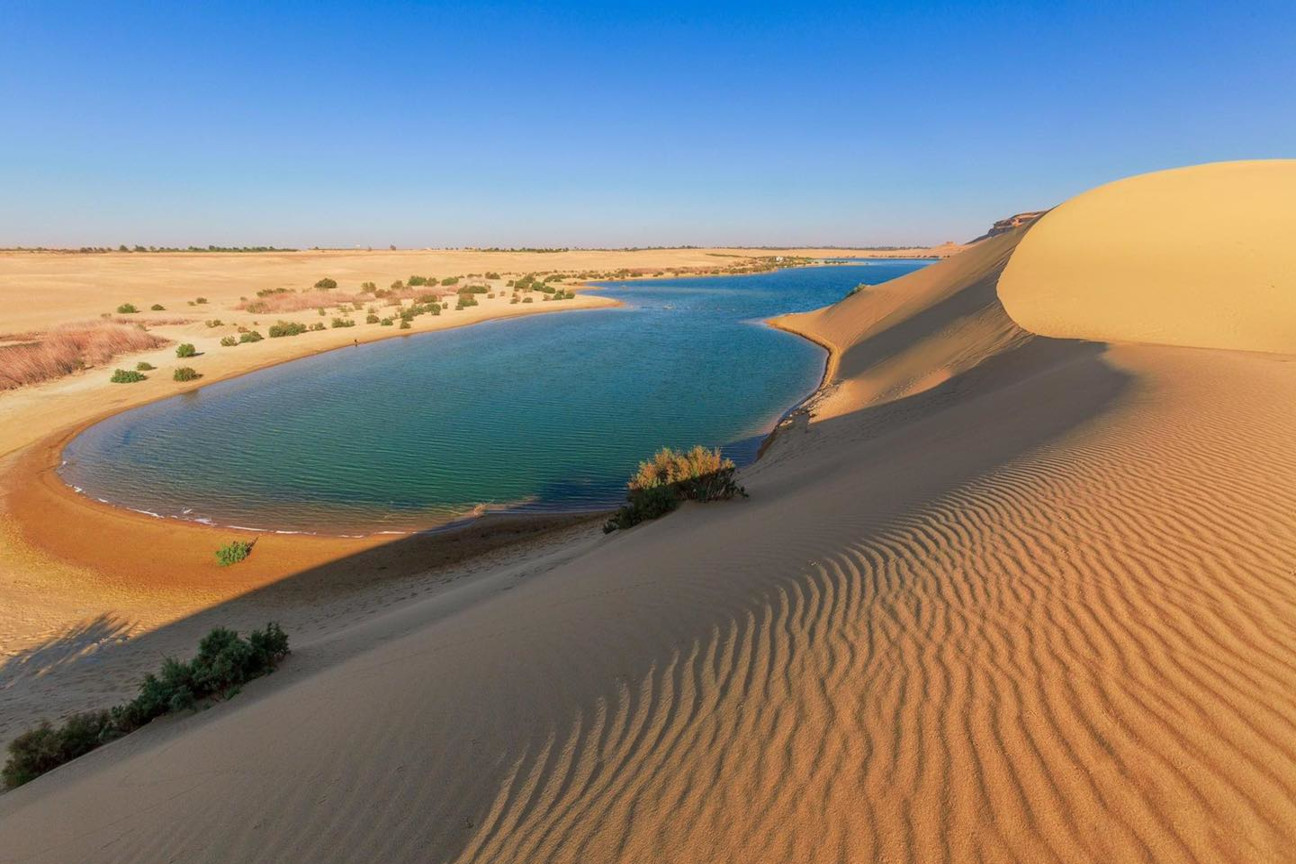 How to go to Wadi el Rayan
It is easy to get to Wadi el Rayan by a public transportation, you can take either mini bus from 6th of October city or Giza station or a public bus right to the city of Fayoum. From Fayoum either by taxi or any other means of transportation you can reach the area.

We recommend to take Wadi El-Rayan day tour from Cairo to get the most from your trip, so you do not need to bother about transfers, food and activities in the area.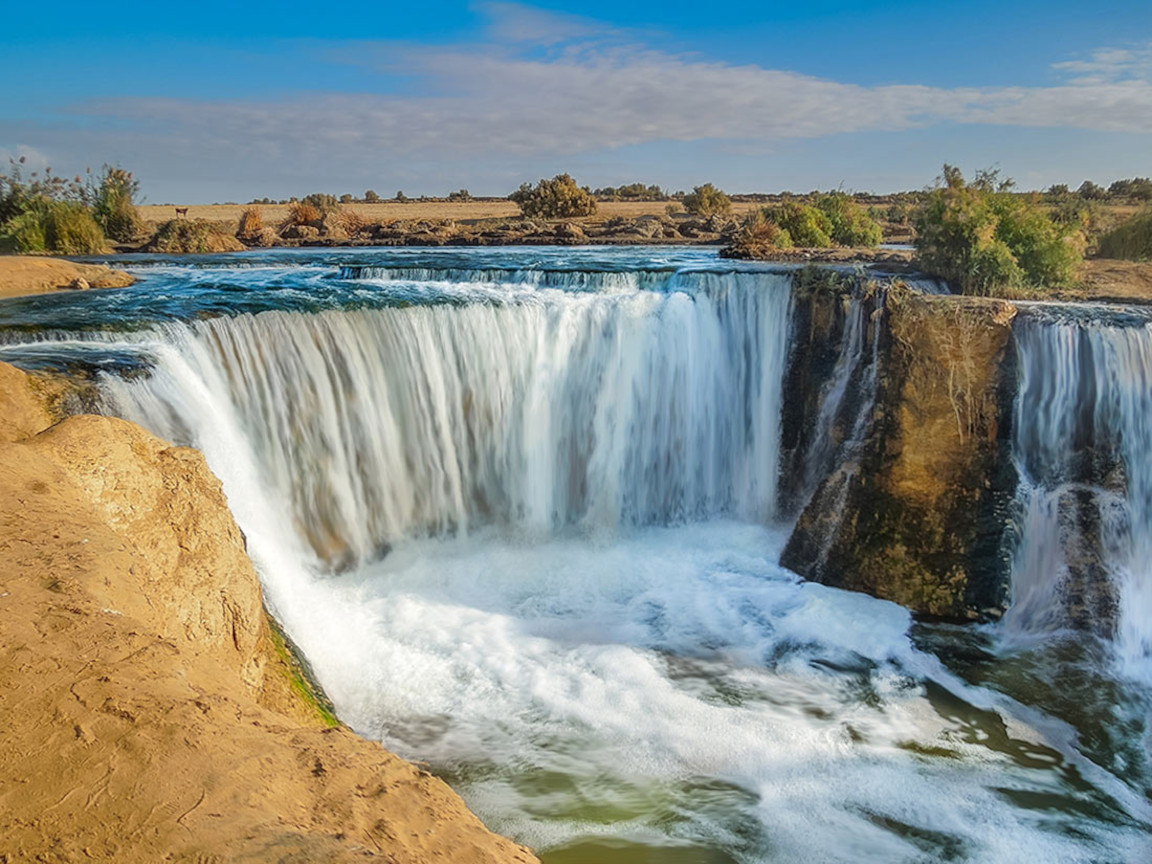 Wadi el Rayan waterfalls
The area has been declared a natural reserve in 1989 by the Ministry of Environment within the area of 1,759 square kilometers. The most important area in the reserve is the waterfalls area, which is the only natural one in Egypt. The waters of the waterfalls and lakes in the reserve began to flow in the area since 1973, when the water flooded the upper level in 1973 and the second level in 1976, forming the depressions of Wadi El Rayan, and natural waterfalls with a height of 20 meters were formed.

The two lakes in Wadi El-Rayan began to form in 1973 when the desert depression in the valley was submerged by the surplus of agricultural drainage water. The upper lake was formed with an area of about 55 km² and the lower lake with an area of about 58 km². Reed bushes grew around its shores, providing a natural, calm and pollution-free environment. Between the two lakes, the famous Wadi El Rayan Falls are found now.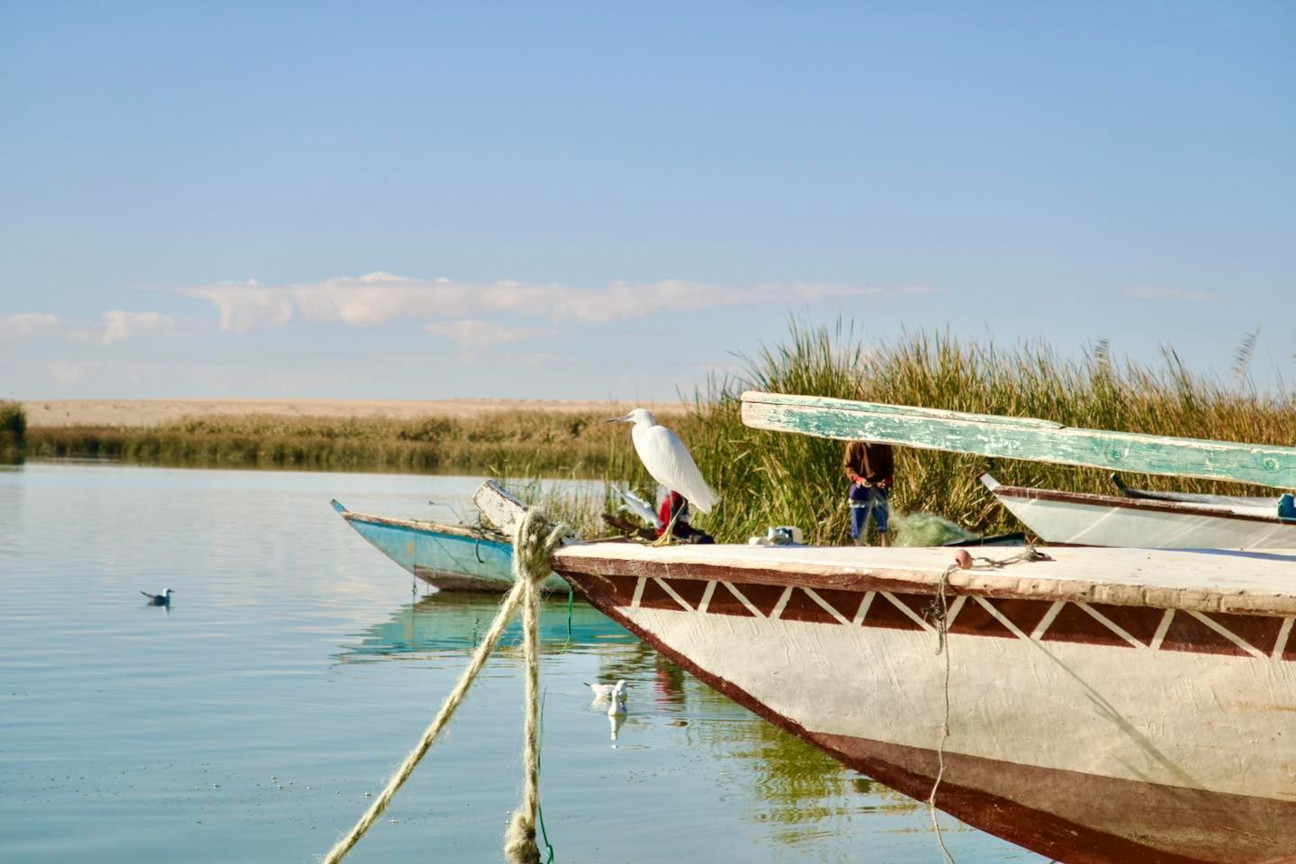 Lakes of Wadi el-Rayan
Wadi El Rayan is composed of an Upper lake (50.90 km2), Lower lake (62.00 km2), water falls between the two lakes and some springs, three of which are sulphur springs at the southern side of the lower lake. There are extensive mobile sand dunes in the area which attract sand-boarding enthusiasts to the reserve. Wadi El Rayan protected area is one of the most important habitats for certain bird species of national, regional and international importance.

The two mountains, located in the area, offer a perfect spot for relaxation, recreational activities and photographing.

- Gabal Manqueer Al-Rayan is situated at the south and southeast of the springs, here marine fossils and archeological remains are found.
- Gabal Maduwera is found near the lower lake, which is known for its extensive dune formations. This perfect hiking and camping site boasts views over the Magic lake, which is surrounded by striking desert landscapes.

The area features an array of wildlife, ranging from ruppel's Sand fox to the rare sandgrouse.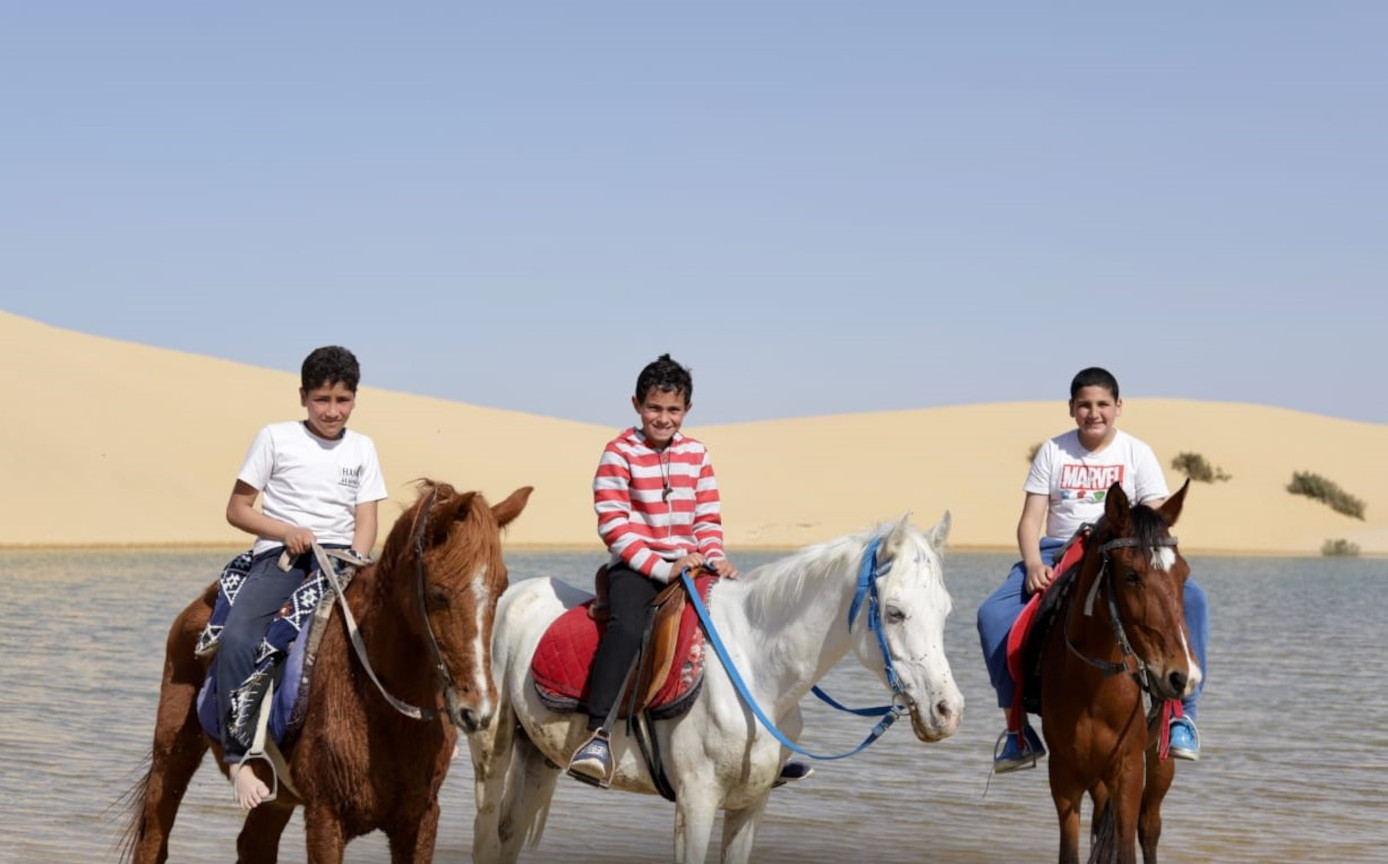 What to do in Wadi el-Rayan
The region includes variety of eco-tourism friendly activities. You can try a boat riding along the lakes, sand-boarding at sand dunes of Madawara mountain, horse and camel riding tours together with evening camping activities make Wadi el-Rayan area one of the busiest place in Fayoum during winter months.